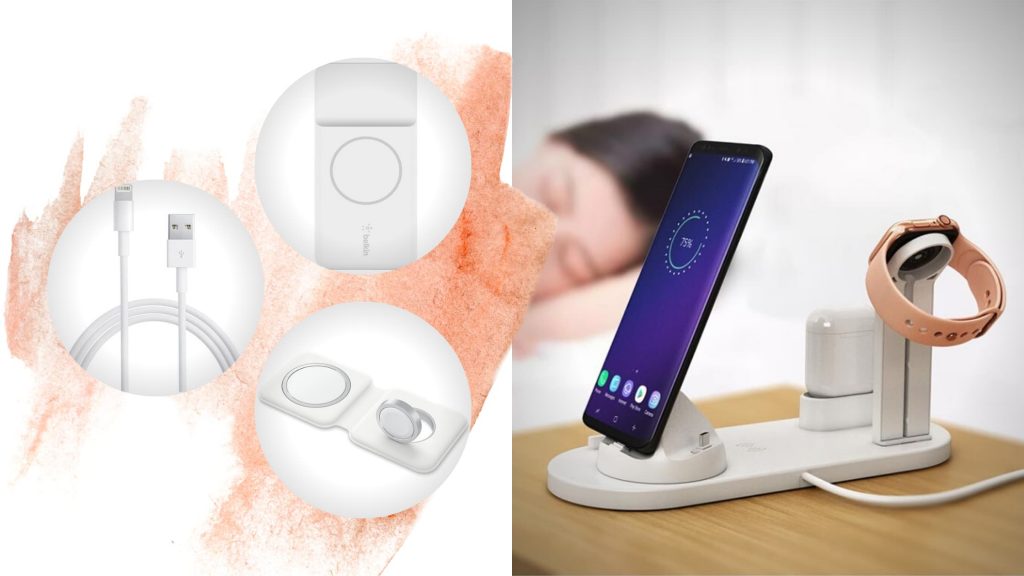 Apple's smartphone uses its dedicated iPhone chargers to charge up its battery. Phone chargers are an important accessory to have for every smartphone user, regardless of how much or how little they use up their phone batteries.
Battery issues are always plaguing users at some point in time. Usually, it is always during an urgent call or a very important meeting. Learn how you can get your iPhone to give you the best battery life with our guide, How to Increase Your Phone and iPhone Battery Life.
In this post, we help you understand the different types of Apple iPhone chargers and answer some important questions about charging and charging accessories. Let's get started!
What Type of Charger Does iPhone Use?
Depending on the model, you can charge your iPhone via a charging cable or using a wireless iPhone charger. Both methods of charging require you to use a power adapter plugged into an outlet.
The most popular choice, when it comes to choosing a fast charger for an iPhone, is an iPhone USB C charger. This new standard offers better charging capabilities than wireless charging. With a wireless charger for iPhone, you do not have to deal with the hassle of plugging and unplugging.
Portable chargers like power banks and car chargers are also some of the other choices available to charge your Apple devices like your iPhone or iPad.
Hence, charger choice will depend on your iPhone's charging capabilities, the speed of charging you require, and the convenience of charging.
What Are the Different Types of iPhone Chargers?
In this section we dive a little more into the different types of chargers available to you, so you can make the right decision.
iPhone Cable Chargers
The iPhone charger type depends on the iPhone models. Your iPhone 12 Pro Max uses a different charging cable than the older iPhone 4.
Charging cables come with two ends, one that connects to the charging port of your Apple phone and the other to the USB port of your iPhone charger adapter. There are three types of cables that you will come across when looking for iPhone charger cables.
30 Pin Connector Cable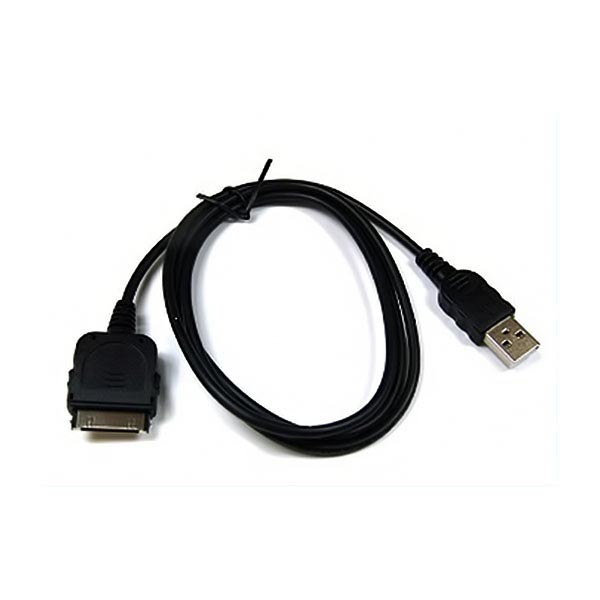 This type of Apple iPhone charger cable is used with iPhones that have a 30-pin charging port. These include the iPhone (1st generation), iPhone 3G and 3GS, and the iPhone 4 and 4S. The end that plugs into the charger is a USB A connector.
Given that these cables are for the older generations of Apple phones, finding them can be a little bit of a tedious task. Newer models of iPhones have moved away from the 30-pin charging port configuration and adopted newer connectors.
Lightning to USB-A Cables
Lightning cables are the latest and most commonly used charging cables for iPhones. These types of cables come with a lightning connector on the end connecting to the iPhone and a USB A connector connecting to the iPhone charger plug.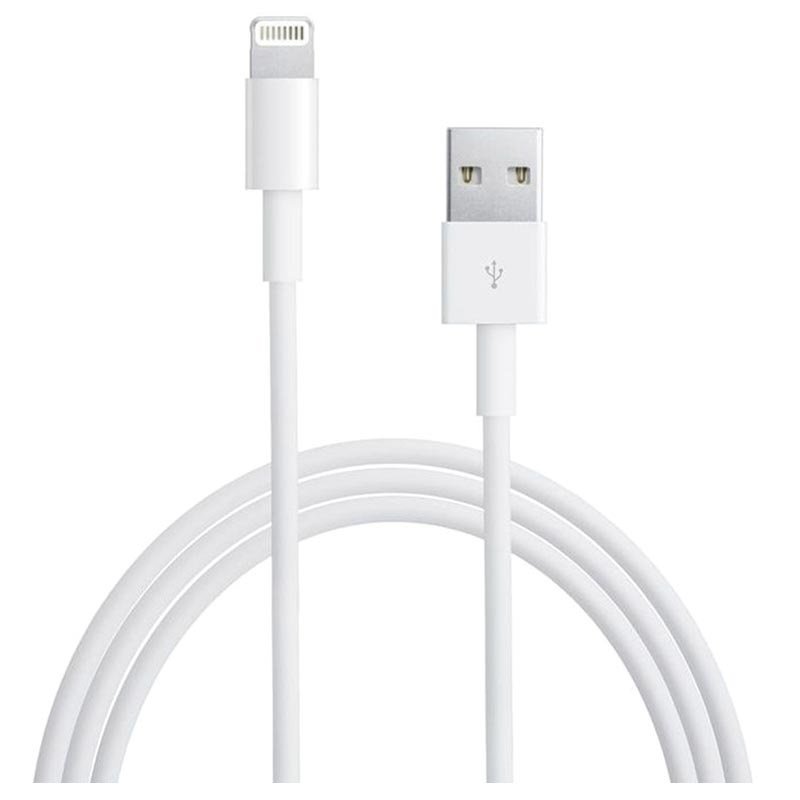 USB A to Lightning cables are supplied with a 5-Watt USB power adapter for the following iPhone series:
iPhone 5, 5C, and 5S
iPhone 6, 6 Plus, 6S, and 6S Plus
iPhone 7 and 7 Plus
iPhone 8 and 8 Plus
iPhone X, XR, XS, and XS Max
iPhone SE (1st and 2nd generation)
Lightning to USB-C Cables
Similar to the USB A Lightning cables, the USB C to Lightning cables also feature a Lightning connector end, while the connector to the iPhone chargers has a USB C type connector. The USB C is the latest standard that is also adopted by Android smartphones for its fast charging capabilities.
These cables need to be paired with an appropriate USB C power adapter to charge the following iPhone series:
iPhone 11, 11 Pro, and 11 Pro Max
iPhone 12, 12 mini, 12 Pro, and 12 Pro Max
iPhone 13, 13 mini, 13 Pro, and 13 Pro Max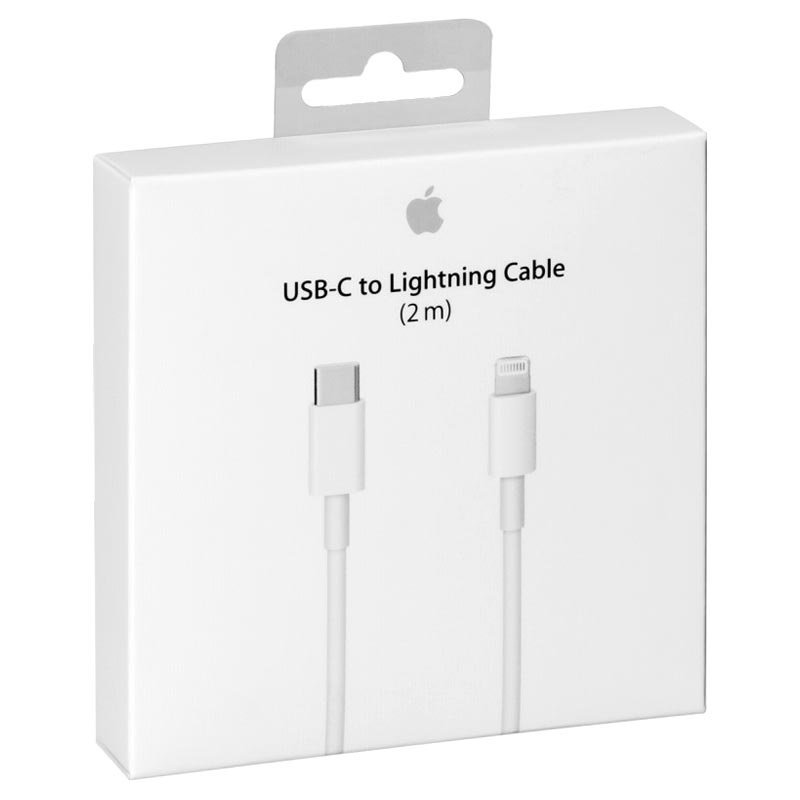 iPhone Wireless Charger
Wireless charging works using coils in your Apple mobile phone and the iPhone MagSafe charger. When using a genuine iPhone charger, you can be sure that they are compatible with Qi charging.
When opting for a third-party iPhone Qi charger, we recommend you look for its compatibility with MagSafe. This will ensure that the product will not damage your charger or device, and offer reliable power delivery.
Wireless charging is supported by the following iPhone series:
iPhone 8 and 8 Plus
iPhone X, XR, XS, and XS Max
iPhone 11, 11 Pro, and 11 Pro Max
iPhone SE (2nd generation)
iPhone 12, 12 mini, 12 Pro, and 12 Pro Max
iPhone 13, 13 mini, 13 Pro, and 13 Pro Max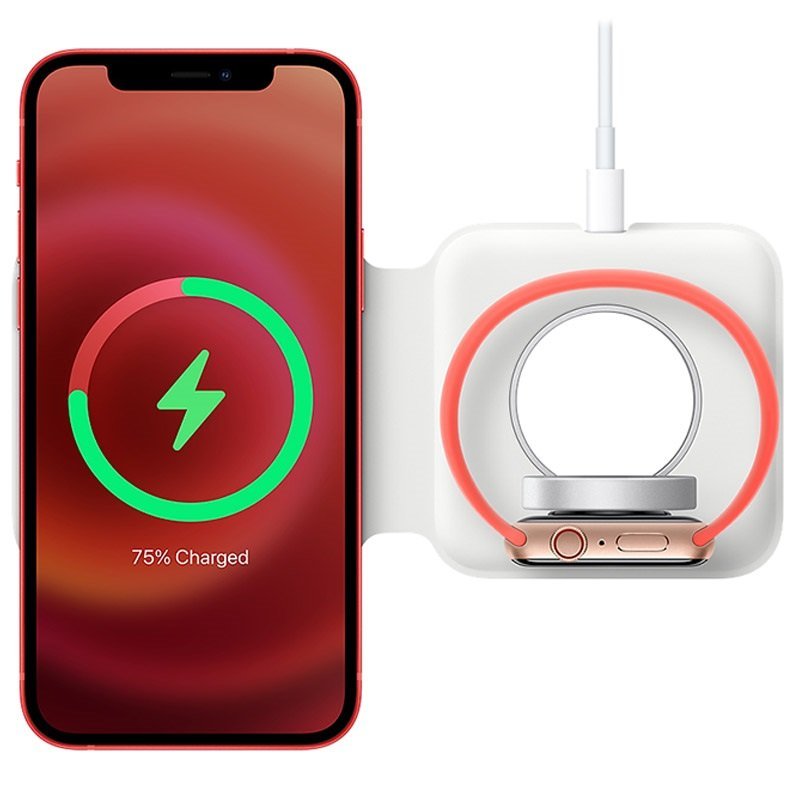 With technological developments, you can expect fast charging capabilities with wireless chargers as well. Learn more about wireless charging with our Answers to All Your Wireless Charger and Charging Questions blog post.
Frequently Asked Questions About iPhone Charging and Chargers
Find the answers to some commonly asked questions about Apple chargers and charging Apple devices in this section.
Can I wirelessly charge my iPhone with its case on?
Wireless charging requires the charging coils present in your iPhone and the charging pad or dock to be in close contact. Thick cases can increase the distance between the coils, thereby not allowing proper charging of your device.
MagSafe chargers rely on magnets to give you a reliable connection. Materials that can weaken these, or interfere with the placement, should be avoided. You can check out Relieving All Doubts About Wireless Charging with A Case blog post to learn more about charging with different types of phone covers and cases.
Can I charge my iPhone with any Apple charger?
We highly recommend you only use the original iPhone charger or certified third-party chargers with your device. This will ensure that your device is being safely and efficiently charged. Uncertified or duplicate chargers and cables pose the risk of damaging your phone battery by overcharging and overheating.
Apple charging cables and power adapters should be compatible. So, while it is possible to use your USB A cable with a power adapter for a USB C to Lightning cable, you may not get the efficiency associated with the USB C Power Delivery.
For wireless chargers, look for the Apple certification. MagSafe compatible chargers are the best choice. Do not attempt to wirelessly charge iPhones that do not support these features using uncertified third-party products.
What charger do you need for fast charging an iPhone? Is the Type C iPhone charger faster?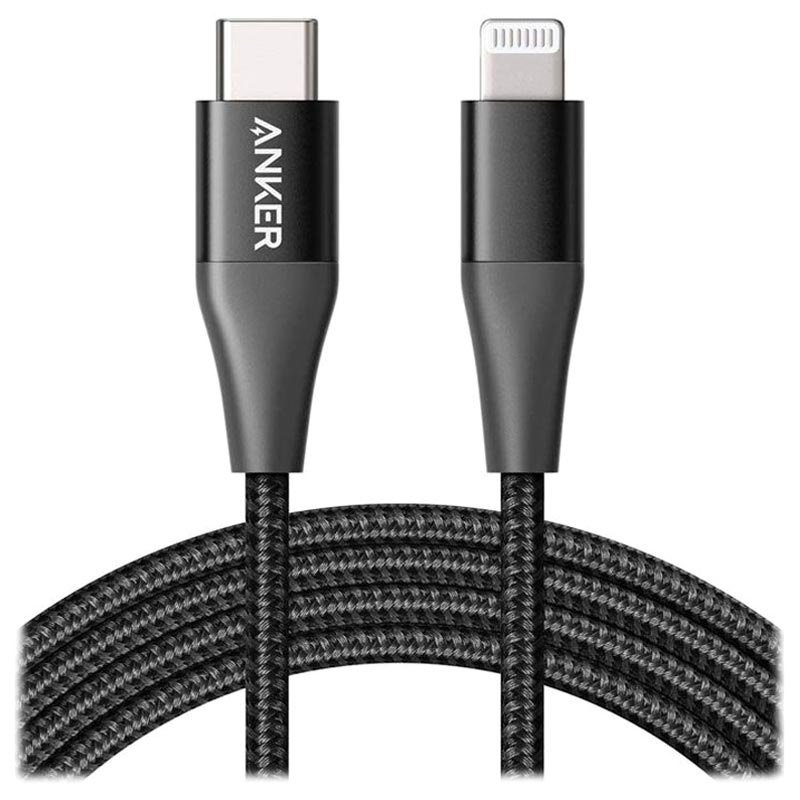 We recommend using a USB C fast charging cable with a compatible power adapter to enjoy an enhanced rate of power delivery. While Apple's MagSafe charger also offers fast recharging of your iPhone, wireless chargers tend to lose some of the power as heat.
You can learn more about fast charging and gain a better understanding of different USB versions including USB 2.0, USB 3.1, and USB 4.0 with our blog Fast Charging Guide: Speeding Up Your Power Delivery Process.
What's the difference between the Apple 5W and the 12W charger?
The 5W chargers are standard chargers that come with the iPhone series that include 5,6,7, and 8, as well as other iDevices. These are primarily for low power consumption devices. These offer a rather slow rate of charging in comparison to a 12W charger.
If you want to fast charge your iPhone, in addition to a fast-charging cable, you also need to have a power adapter with larger output power. In this scenario, a 12W charger will allow you to quickly charge your iPhone, faster than with a 5W charger. However, both wattages will charge your device, albeit at different speeds.
What voltage is an iPhone charger?
Apple's power adapters deliver 5V voltages. So, whether you are using a 5W USB power adapter or a 20W USB C to Lightning cable power adapter, the output voltage remains the same.
What do I do if the iPhone charger is not working? My iPhone won't charge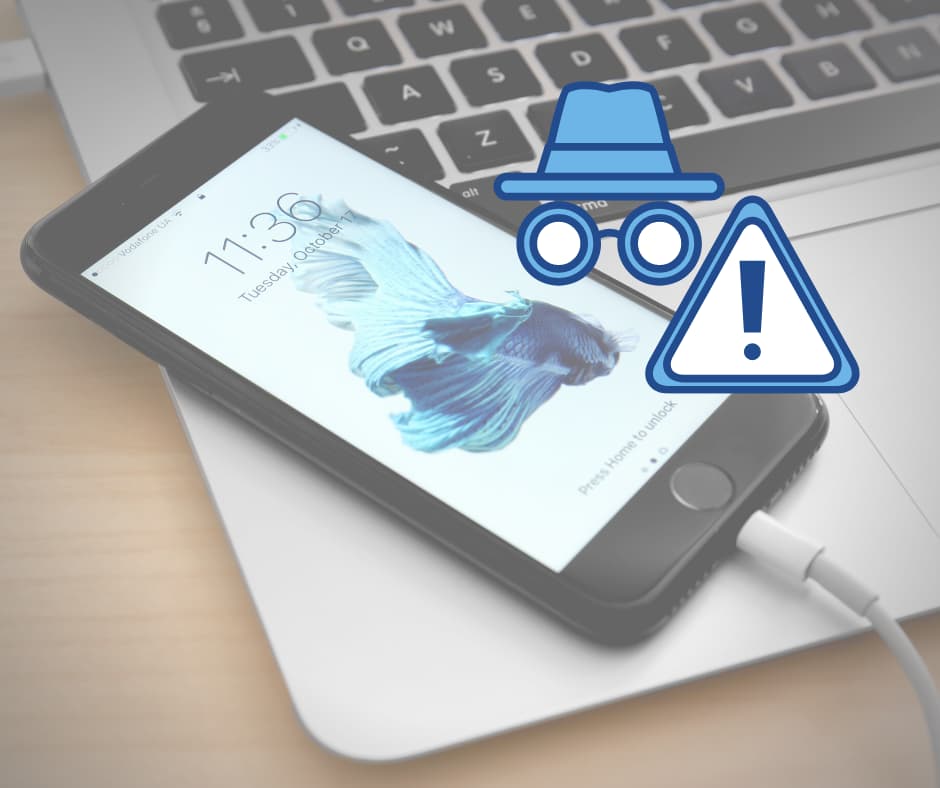 It can be a huge problem when your iPhone does not charge. The problems could be either hardware, software, or even a combination of both. Here are a few things you can try to get your iPhone charging.
Use Genuine Products
Make sure you are using a genuine Apple charger or a certified third-party charging accessory. Duplicates or uncertified products can damage your device. The damage may potentially not be covered by Apple warranties.
Clean Up
Sometimes dirt and debris can cause your charger to not work properly. You can use a toothpick to gently remove any dirt or debris that is stuck in the connectors of your charger's or iPhone's ports. Make sure you are not connected to a power source and your phone is turned off.
Check for Damage
Damaged cables, connectors, and ports could also be potential causes of why your device is not charging. If you notice any damage, like broken wires or bent prongs, avoid using them and seek repair options. You can send your iPhone to our repair experts to get the right diagnosis and best repair prices!
Software Update
If your iPhone is not updated with the most recent updates, then it could be another plausible reason for no charging or slow charging. Make sure you keep your device up-to-date with the latest updates and the latest iOS.
Check the Power Source
It is quite possible that the wall outlet is not working. Try using another outlet or another adapter or cable. This will help you get closer to the real issue.
Wireless Charging
Make sure your iPhone supports wireless charging. Also, turn off the vibration feature to avoid the phone from moving when placed on a wireless charging pad. You could also turn on the DO NOT DISTURB mode. Wireless charging can also be disrupted by covers or when your iPhone is connected to another device or charger via USB.
How to charge your iPhone without a charger or USB cord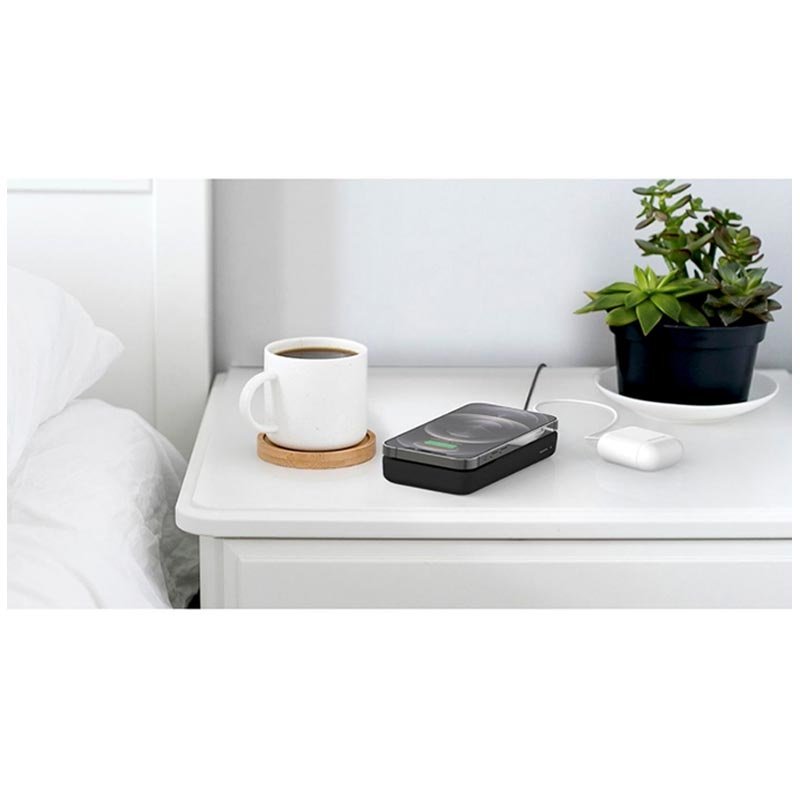 If your iPhone supports wireless charging, you can use a MagSafe battery pack or similar certified third-party products to charge your device. Consider investing in a portable charger or power bank to avoid such situations.
Unfortunately, since Apple iPhones need lightning cables, losing them means you have to buy a new one to be able to charge it.
How to fix a broken iPhone charger cord
If the wires inside the cable are intact, you can try using heat shrink tubing and a heat gun. Make sure you have unplugged the cable from your device and charger before attempting this.
Get a heat shrink tubing large enough to slide over the connector and long enough to cover slightly more length than the break in the cable. Slide it over the connector and hold it in position using a pair of pliers or anything that won't melt.
Use your heat gun on the LOW setting and hover it above the tube. Make sure the tube shrinks enough to give you a secure fit.
How to prevent Apple charger cables from breaking
Breaking cables are a common problem with Apple chargers. Here are some things you can do to minimise the breakage problem,
Always remove the cable by holding the connector head. Tugging and pulling on the cable will put unnecessary stress on it, which will, in turn, lead to broken cables.
Avoid bending the cable. You could try using a charging station or charging dock to help you stay organised and keep your cables safe.
Reinforce the cable with heat shrinking tubes or other forms of reinforcement. This is also a great way to add some colour and creativity to your cables.
Charging Complete
Whether you are looking for an iPhone car charger or a charger that will also recharge your Apple Watch, we have it all! Find the best charging accessories from charging docks to MagSafe compatible cases for your iPhone with us.
We also recommend you get yourself the right cleaning and hygiene products to make sure dirt and grime do not get in the way of experiencing the full potential of your iPhone.
Get in touch with us to make the right choice for your favourite Apple Devices!