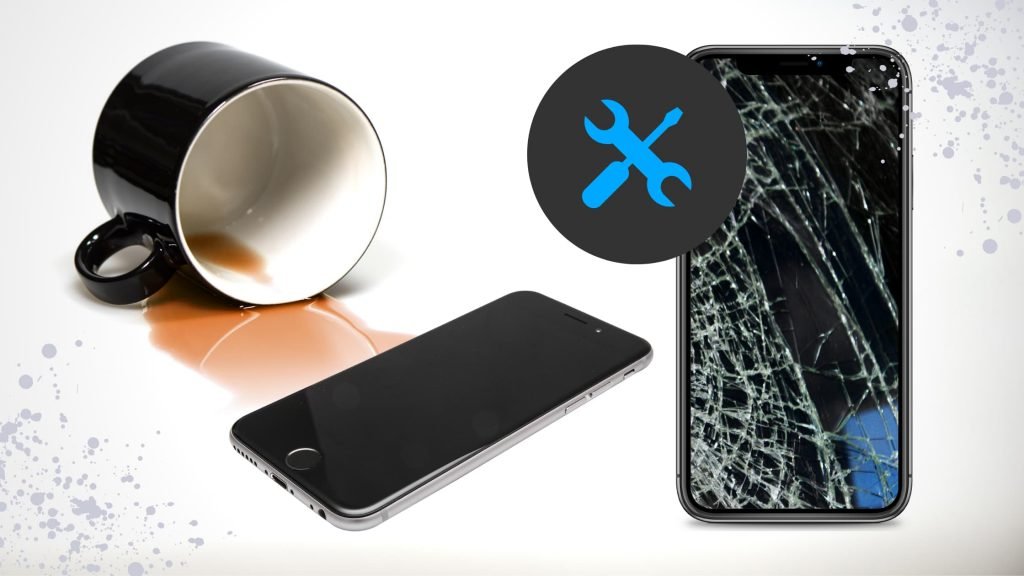 Your beloved Apple iPhone deals with a lot, and hence it requires the occasional iPhone repair and check-up.
Sometimes it is an accidental splash of water that soaks the circuits. And sometimes, it's the application load that slows down performance. Problems with any electronic gadget also come with age and use.
In this post, we cover potential problems your iPhone may be facing and suggest the possible causes for it. Once you know what the issue is exactly, you will be able to make smart choices when it comes to iPhone repairs.
When Your iPhone Refuses to Switch ON: iPhone Diagnosis and Repairs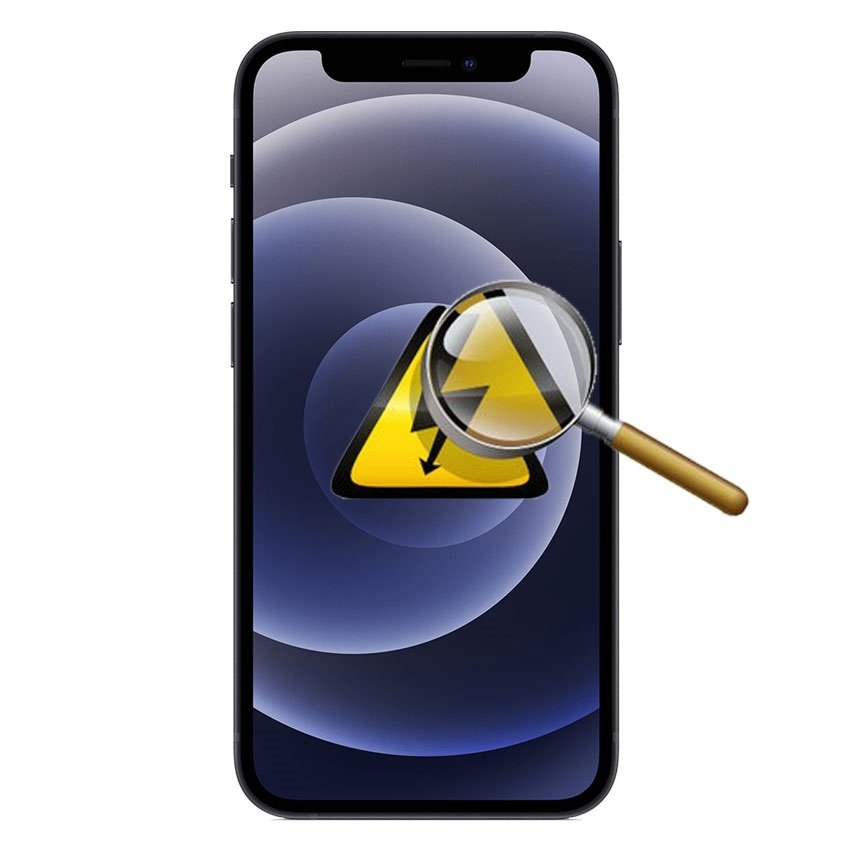 You kept your iPhone charging on the wireless charging pad all night, and the following morning, it refuses to switch ON. That would be a nightmare if it happens on the day of an important meeting, for example.
You might have tried everything, and yet your iPhone remains unresponsive. Before you decide to throw away your device or go to shops and end up getting charged for problems that do not exist, we recommend you come to us.
At MyTrendyPhone, our team of experienced professionals will provide you with a thorough diagnosis of what is wrong with your iPhone. Whether it is the phone screen, charging port or issues with water damage, getting the right diagnosis will save you money.
Not So Stylish Anymore: iPhone Back Cover Repairs and Replacement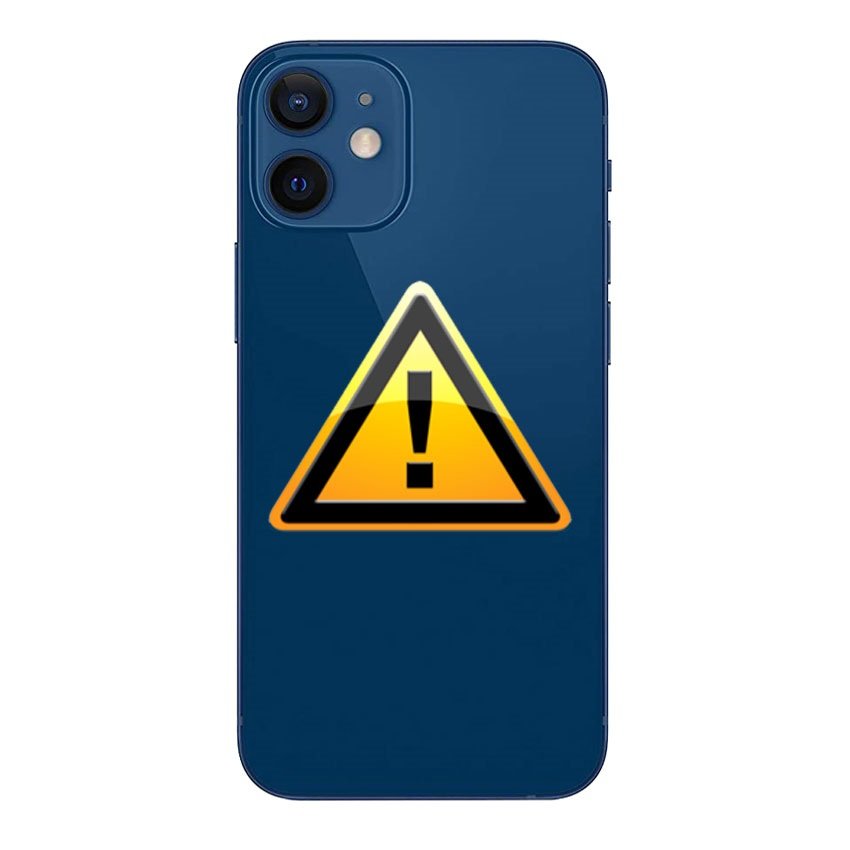 The beauty and classiness of an iPhone are in its stylish design. The glass exterior with its glossy finish and sophisticated look makes it stand apart from all the other smartphones. But accidents happen.
Whether you've got an active lifestyle or just a stressful one, mishandling of your everyday gadget can result in cracked back glass. Ouch! A cracked back cover takes away so much from an iPhone and makes it uncomfortable to use. And falls and bumps can even damage the display screen.
Investing in the right iPhone case or a protective cover that fits your Apple device perfectly will help reduce damage from bumps and falls. With our guide to Apple covers and cases, you can be sure to make the right choice for you.
But if the damage is already done, don't hide it behind a veil. Our expertise in handling every iPhone model will make sure your iPhone looks as good as new even after a repair.
Plugged In but All Out: iPhone Charging Port Repair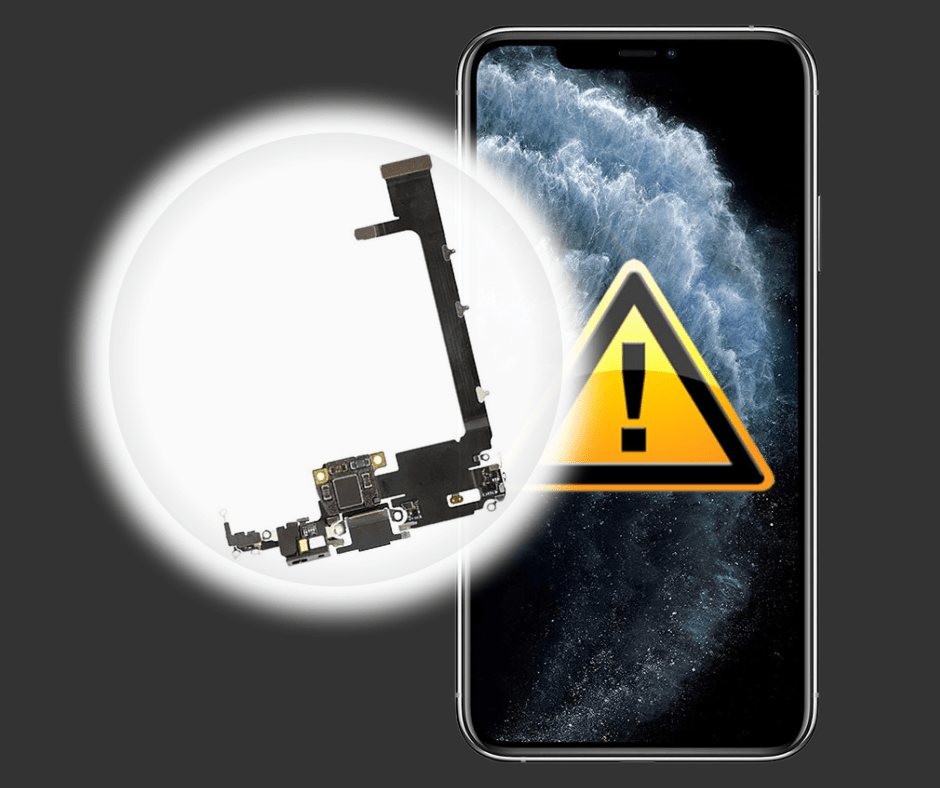 Your iPhone charger successfully charged your iPad but won't charge your iPhone? The charger is highly unlikely to be the culprit in this situation.
Look at the charging port of your device. Does your charging port look damaged, or has dirt accumulated inside it? Then, that right there is the root of all your charging problems. Your iPhone's damaged or dirty port affects the charging.
If dirt is the issue, a gentle cleaning procedure using a cotton bud should resolve it. But a damaged port needs a replacement. We offer competitive prices for charging port repairs and fast service, so you don't have to stay too long without your iPhone.
Powered Down: iPhone Battery Replacement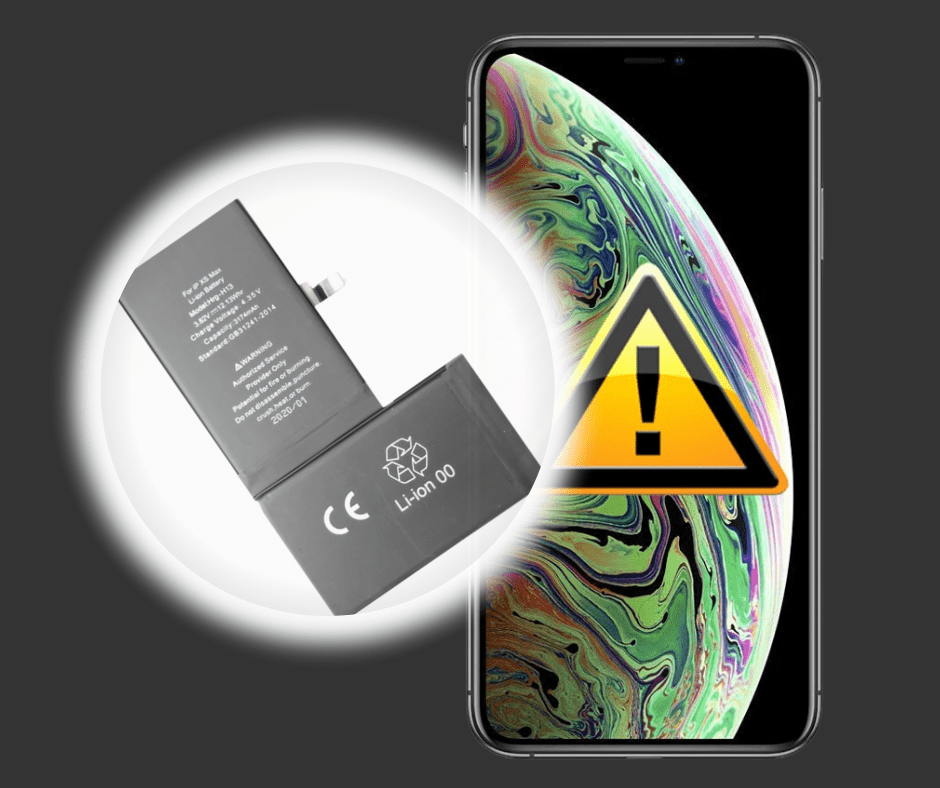 Is your iPhone draining power too quickly? Does your iPhone never seem to stay charged no matter how much you charge it?
The older the iPhone, the higher the chance it needs its battery replaced. As with any phone battery, the iPhone battery suffers from ageing. The lifespan of a battery relies on the charging cycles it is subjected to.
Although the battery's natural lifecycle usually leads to faster draining or slower charging, other issues may also cause this. If you overcharge your iPhone or use a non-Apple charger, the battery may suffer.
Another cause could also be weak connections, dirt, or water damage. However, the issue could also be software- or usage-related. The best solution will be delivered by our professionals after a thorough diagnosis, so you do not end up spending unnecessarily.
Cracked Screen: iPhone Screen Repair and Replacement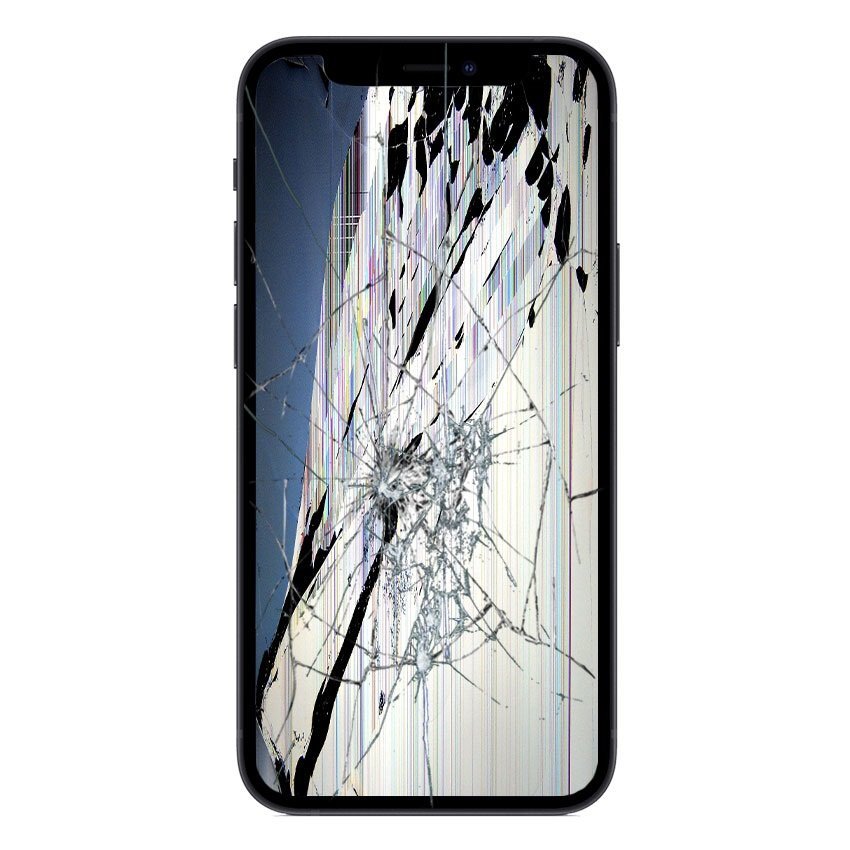 Of all the iPhone repairs, iPhone screen repair tops the list everywhere. The gorgeous screen of your phone can be delicate as well. Despite many of them featuring a scratch-resistant Gorilla screen, cracks are an inevitable occurrence if you are a little bit clumsy.
A cracked screen not only makes your iPhone look ugly but also reduces its functionality. The first line of defence for the display is a perfectly sized and appropriately fitted iPhone screen protector.
When it comes to cracked screens, there are two possible situations. Either the glass of your iPhone has cracked, or the display shows lines in it. Both issues can be fixed by our experts in a fast and efficient manner, without much hassle. Usually, you simply need the iPhone screen replaced.
When Speakers Don't Deliver the Sound: iPhone Speaker Replacement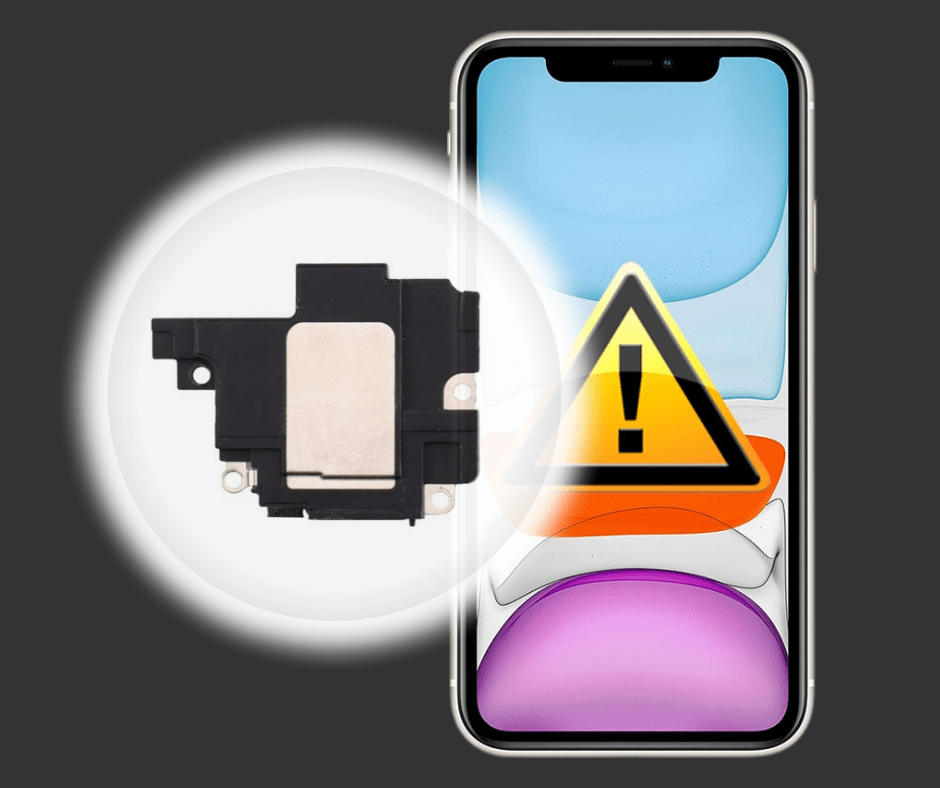 Malfunctioning speakers can be annoying. Whether it is the earpiece or the speakers on your iPhone, their functionality dictates the amount of usage.
Water damage and dirt accumulation could be the reason why your speakers are not performing like before. Water damaged phones require experts, but cleaning dirt off your speakers is usually a simple task. The same tips and tricks for cleaning your AirPods can be used for your iPhone speakers too.
Sometimes the issue is not the hardware. You can blame certain apps on your iPhone for poor audio quality. Try uninstalling and reinstalling apps on which the sound seems to be inadequate. Also, make sure you have updated your iOS to the latest version, as these updates always come with fixes for any bugs in the software.
If all else fails, put your trust in our professionals and be ready for quality sound with crystal clear clarity.
When the Camera Lets You Down, Get an iPhone Camera Repair!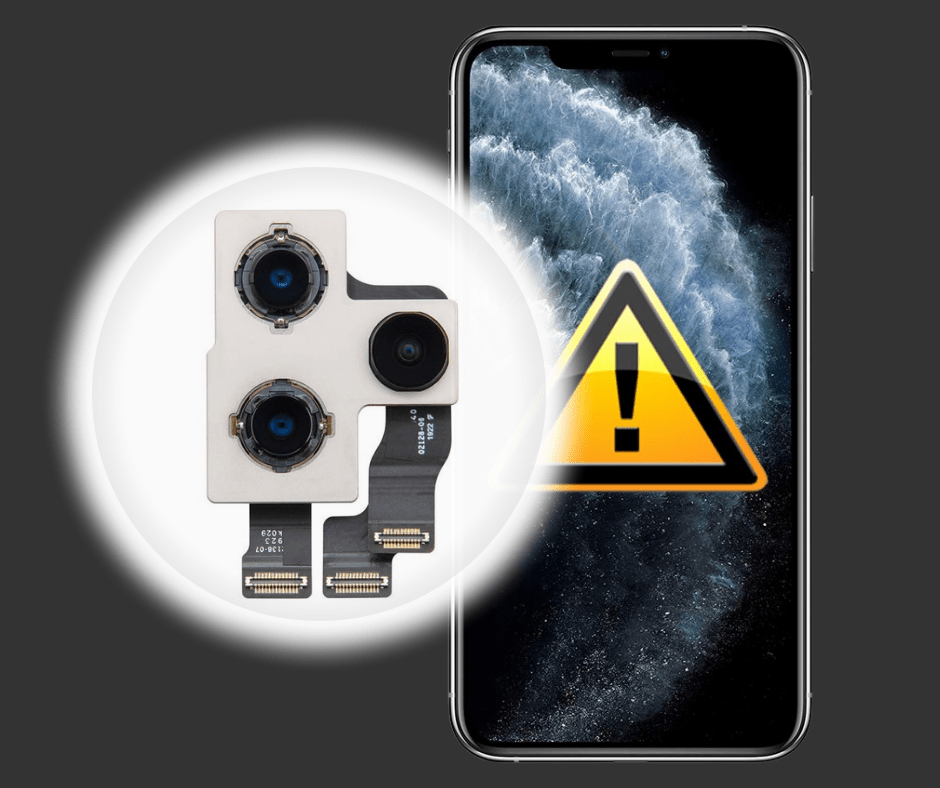 Has your iPhone camera been letting you down during important occasions? One of the most used features of an iPhone is its camera that snaps amazing quality pictures. In today's digital world, pictures do speak a thousand words, so a damaged camera is a problem.
If the clarity of the images is the problem, then it's possible that the lenses need a quick wipe down. You can choose from our wide range of cleaning and hygiene products to select an appropriate cleaner for your iPhone.
It could also be a software issue. Some apps may reduce the quality of the images for easy transfer. However, some apps may need to be reinstalled or updated. Updating the iOS could also potentially resolve the issue.
Hardware issues like a broken lens or loose connections need an expert eye. You can find these experts at our repair shops. Our fast and efficient work will have you snapping selfies again in no time.
Working at a Snail's Pace? Get iPhone Software Repair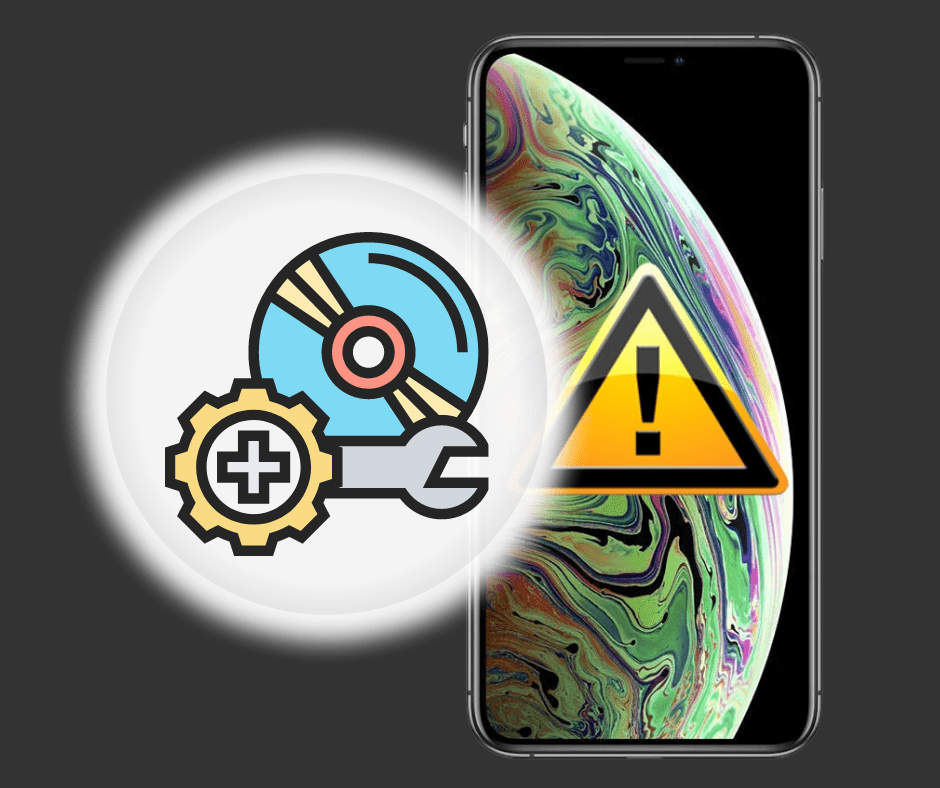 Your iPhone helps you communicate in many ways. From your calls to messaging, FaceTime to answering emails, your smartphone does it all. And not to forget all the audio files, videos, and photos along with the data from all your apps.
That is quite a load to bear.
Sluggish phones usually require dumping of all the unnecessary data stored on your phone. A quick security scan will also help you check your device for any malware that might be on your iPhone. Updating your phone with the latest iOS updates can also help.
Background apps can also be the culprit. Check whether any of your apps are running background services when not in use. If you have enabled tracking your location, the constant refreshing done by apps could slow down your mobile. We suggest that you remove apps that run background services and turn OFF the location feature.
But sometimes, even with the best-kept phones, sluggishness still occurs. We will help you figure out the root of your problem with our software and diagnostic services so that you can choose the right solution.
The Accidental Dive: Liquid Damage Repairs for Your Apple iPhone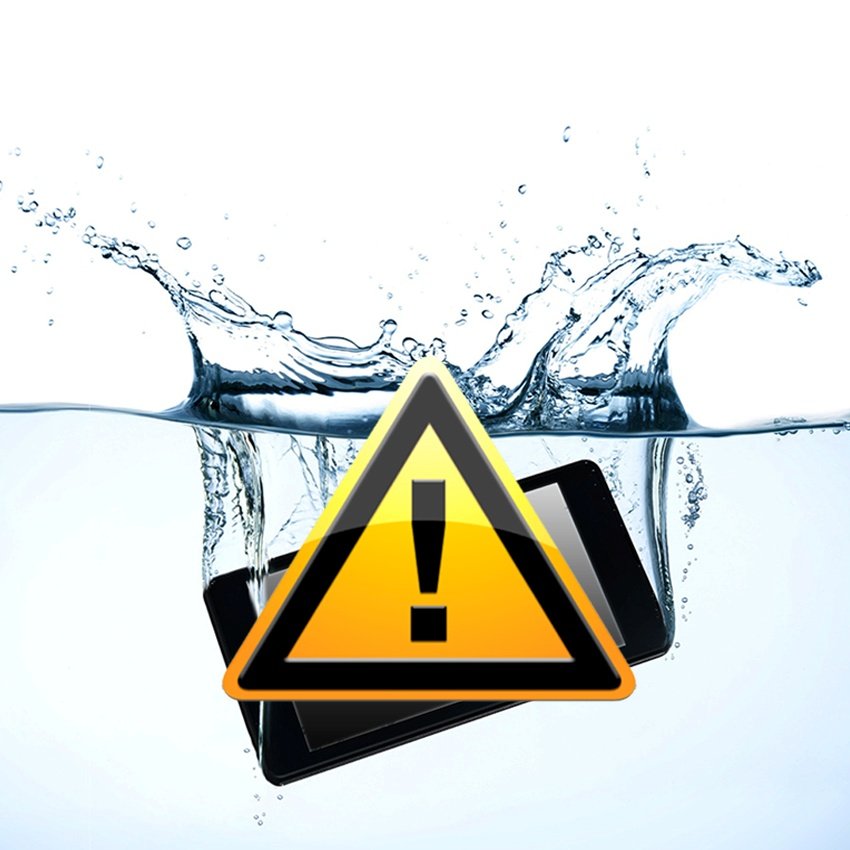 One of the most common forms of accidental damage that iPhones suffer is water damage. Maybe you are taking a poolside selfie, or maybe your toddler dropped it into their cereal bowl, either way water damage is the worst.
When water seeps through the gaps in your Apple mobile, it can corrode the connections or cause a short circuit. This damage requires changing the circuit board and an evaluation of any accompanying damage.
Depending on the extent of the damage, your iPhone may also suffer from minor issues like a damaged screen to more serious issues like needing its logic board fixed.
If your iPhone has suffered an accidental dive into any liquid, make sure you turn it off and dry it to the best of your abilities. Do not use the phone, even if you think it is safe. Water damage might not always show visible signs, so we highly recommend taking it for repair.
With our highly skilled technicians, we have had a 77% chance of recovering iPhones from water damage. Additionally, our low costs make our services attractive too.
To avoid ending up with water damage, we highly recommend using a waterproof phone case when using your iPhone near water, like by pools or rivers. You could also invest in a phone holder if you like watching your favourite movies and shows whilst eating and drinking.
Popsockets and similar holders are a great choice to enhance your grip on your iPhone. They also double up as stands when you need a hands-free experience. And our customisable options make them even more alluring.
With the Push of a Button: iPhone Buttons and Key Repairs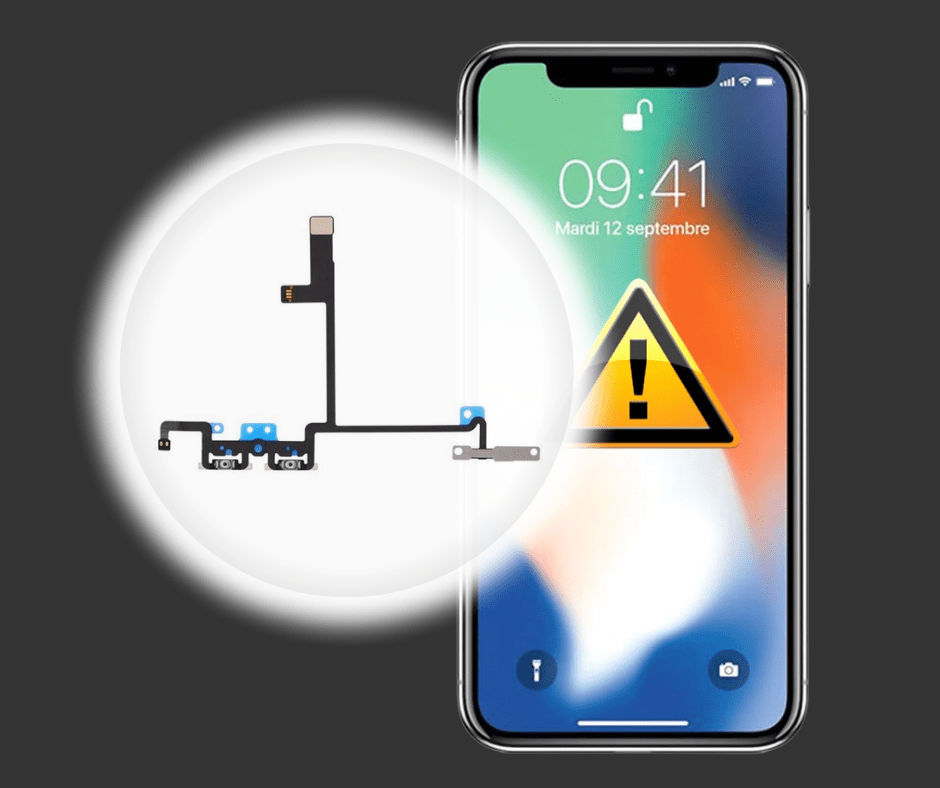 Is the power button not doing its job? Are the volume keys refusing to turn it up? Your iPhone buttons handle quite a bit of pressure, literally. Despite touchscreens, buttons on your device have an important role to play too. Perhaps, it's just the tactile feel.
You can rely on MyTrendyPhone to get the keys and buttons of your iPhone working as good as new. Whether it is a broken button or a loose connection, our experts will have it fixed in a jiffy.
Legacy iPhones and Other Repairs
Your iPhone 4 may have sentimental value. Finding a repair shop that can solve the problems with your older iPhones does not have to be a struggle.
Older phones are not designed to keep up with modern apps and accessories like the AirPods. And age can also make its hardware deteriorate. But the problems do not mean your otherwise functional iPhone needs to be tossed out. At MyTrendyPhone, our experts are skilled to handle even the oldest iPhones.
A problem with the ringtone speaker, earpiece, or the vibration feature? Loose connections making the audio jack or Wi-Fi not work properly? Replacement or the repair of the right part, such as antenna repair, will revive your phone.
Whether your iPhone is old or comes from the latest line-up, we are sure you can find an affordable solution for all its issues.
Repairing Your iPhone Yourself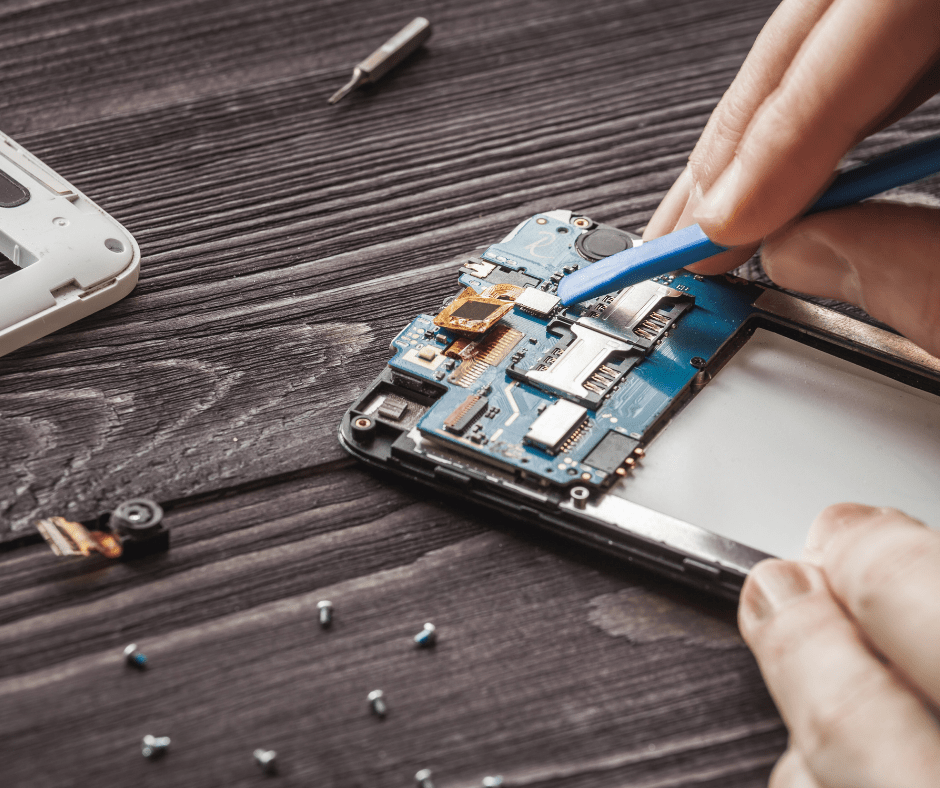 If you have the skills, then why not? With the right skill-set and repair tools, fixing your iPhone by yourself is possible.
Buying genuine Apple parts can be expensive but worth it. However, good quality Apple compatible spare parts will also do justice to your favourite device. If your skills are a bit rusty, you can follow our repair guides for iPhones to make sure you are on the right track.
But we do only recommend trying to repair your iPhone if you have expert skills. Ineffective repair attempts or improper repairs can brick your Apple device and make it completely unusable. Also, keep in mind that Apple warranties may not cover iPhones that have been tampered with.
Quality Repair Service at MyTrendyPhone
You need to take good care of your favourites from Apple. Repairs can be minimised when appropriate precautions have been taken. But when the unavoidable has happened, you can put your trust in our iPhone repair services.
You do not need to book an appointment at our repair centre to get your iPhone checked or repaired. Our online shop allows you to place the request online. All you need to do is the following:
1. Click on Repairs and select Phone Repair.
2. Select iPhone Screen Repair and Other Repairs
3. On the page, select the model type and the damage type
4. Place your order and fill in the details
5. You will receive an Order Number, which you'll send to us along with your device
6. Once it has reached us, our experts will take care of the rest!
What follows is a general overview of our repair and replacement prices for Apple iPhones.
| | |
| --- | --- |
| Repair/Replacement | Cost |
| Diagnosis | 11.90 |
| Water Damage Repair | 29.70 |
| Software Repair | 29.70 |
| Cover Repair | 95.00-404.00 |
| Screen Repair | 41.50-386.20 |
| Battery Repair | 34.40-106.90 |
| Camera Repair | 33.20-160.40 |
| Charging Connector Flex Cable | 34.40-118.80 |
| Power Button Flex Cable | 32.10-55.80 |
| Ringtone Speaker | 30.90-59.30 |
| Volume Key Flex Cable | 47.40-49.80 |
| Earpiece | 32.00-53.40 |
| Side Key Flex Connector | 33.20-41.50 |
| Vibrator | 41.50-45.10 |
| Sensor Flex Cable | 40.30-47.40 |
| Wi-Fi Antenna Flex Cable | 32.00 |
| Audio Jack Flex Cable | 33.20 |
| Antenna | 32.00 |
| System Connector | 32.00 |
Why Choose MyTrendyPhone for Your iPhone Repairs?
When you send your iPhone to us, you can expect the highest quality of service. Our professionals are invested in the best outcome for you. At MyTrendyPhone, we offer competitive prices for our expert services.
Additionally, the hassle-free online process eliminates the need to go to physical shops and pay heavy repair fees. Our experts are well-trained to handle absolutely any type of iPhone repair or replacement. With us, you can be sure that you are not charged a high fee for issues that never existed in the first place.
We also offer a 6-month repair guarantee and a 2-year guarantee on any spare parts used to repair your iPhone.
Backup Your Device Before Repair
It is highly recommended that you backup your device whether it needs a repair or not. This will ensure that you never lose any of your important data in any situation.
Here is how you do it!
Save it on Your iCloud
On your device head over to Settings > [your name] > iCloud > iCloud Backup.
To automatically back up your iPhone data, choose Turn On iCloud Backup.
Once activated, your iPhone data will be backed up automatically every day when it is connected to power, locked, and on Wi-Fi.
Manual backup can be performed by tapping Back Up Now.
Viewing and managing your backed-up data is simple too. Just go to Settings > [your name] > iCloud > Manage Storage > Backups.
Backup on Your Mac System
You can backup your iPhone on your Mac (macOS 10.15 or later) by connecting the device via a cable or using the Wi-Fi syncing option for a wireless option. Follow these steps to get started:
Select your iPhone on the Finder sidebar.
Click on General on the top of the Finder window.
Select "Backup all of the data on your iPhone to this Mac" and you are done.
Earlier macOS Versions and Windows Backups
On earlier versions of macOS and Windows PC, you can backup data using iTunes.
Connect your device via a cable or using the wireless Wi-Fi syncing option.
Open the iTunes app and click on the Devices button near the left of the window.
Click on Summary and then on Back Up Now.
To encrypt a backup, select "Encrypt [device] backup" and type a password, then click Set Password.
You can restore backups using the above steps, except select Restore Backup after Summary. To view your backups, go to iTunes > Preferences >Devices.
As Good as New!
We hope this guide has helped you figure out what could be wrong with your iPhone. Our helpful tips don't just stop here. You can learn more about your favourite Apple devices in our regularly updated blog section.Get in touch with us if you are looking for new accessories for your iPhone or if you are considering purchasing a new Apple device. We are always there to help you make the right choice!