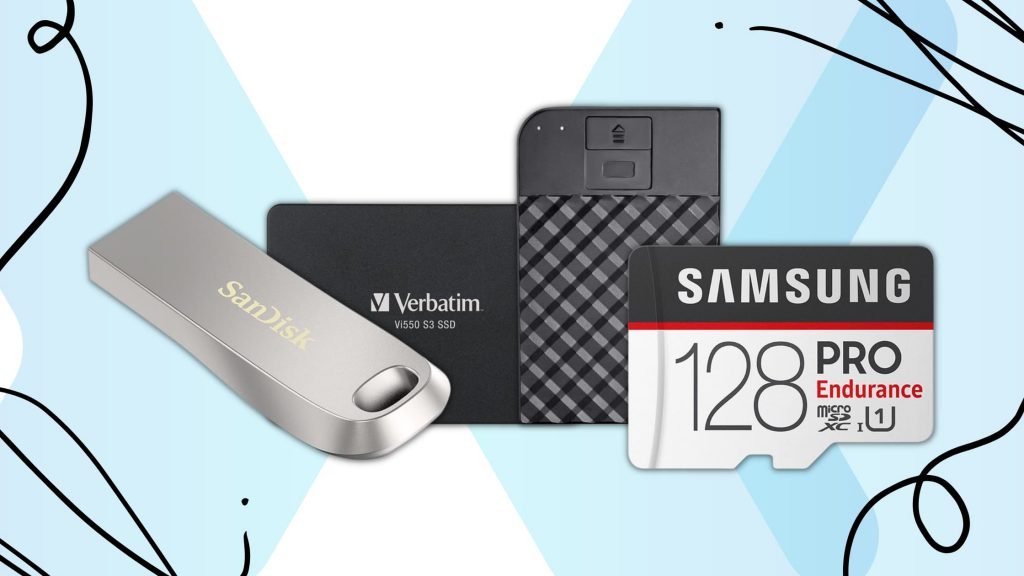 Portable Storage Devices (PSDs) are an integral part of our daily lives in today's digitalised world. Portable device examples include USB sticks, memory cards, and external hard drives, although they are not limited to these well-known technologies.
In this post, we will look at the different portable storage devices available to you, discuss their advantages and disadvantages, and help you decide which is the right choice for you and your needs.
What Are Portable Storage Devices?
The simplest answer to this question would be, any removable or portable device capable of storing and transmitting digital data. In essence, your smartphones and laptops can also be considered examples of portable storage devices.
Earlier forms of portable devices included floppy disks, which have now become obsolete, and CD-ROMS. In modern times, storage devices like USB memory sticks and memory cards are the most commonly used examples of portable storage.
The future of portable storage is heading towards cloud storage, which allows storage of all forms of digital data and easy accessibility via an online network. However, physical portable storage will continue to thrive given the varied needs of schools and businesses.
Types of Portable Storage Devices
There are different types of portable storage devices, some of which are no longer in use or not a common choice for the general public. In this section, we look at the different portable storage devices that are widely available and in common use.
USB Memory Sticks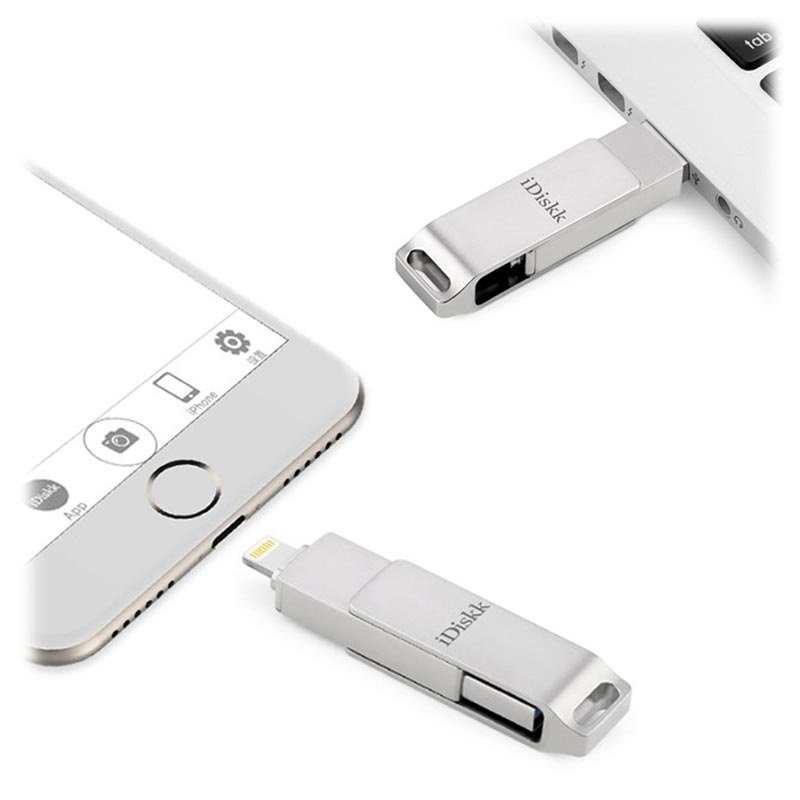 By far, USB sticks, which generally go by the name pen drives, jump drives, and thumb drives, are the most popular choice when it comes to portable storage devices.
There are four main components to any USB flash drive. The standard USB plug is the connector that plugs into the ports of a host device, such as a PC or a tablet, for example. Connectors are usually of the type USB-A, however, with the shift towards the faster USB standard of USB 4.0, USB-C plugs and ports are growing in popularity.
Inside the housing of the USB stick, you will find a USB mass storage controller, a NAND flash memory chip, and a crystal oscillator. The mass storage controller is a microcontroller with a small amount of Random Access Memory (RAM) and Read-Only Memory (ROM), which ensures proper communication protocols between the connected devices.
The NAND flash memory chip is a non-volatile storage technology that stores all the digital data you transfer to your pen drive. The storage capacity of your thumb drive is determined by the capacity of this chip. The flow of the data within and the data output from your USB memory stick is managed by the crystal oscillator.
You can learn more about USB sticks with our USB Stick Buying Guide.
Advantages
USB flash drives are extremely portable and lightweight. They have a compact design and are pocket-friendly.
They are Plug-and-Play, which means you do not have to install any additional software or rely on additional hardware.
It is easy to read and write data onto a USB flash drive from most systems.
They are compatible with a wide variety of devices featuring a compatible USB port. You can find pen drives with USB-C as well as Lightning connectors.
In terms of cost, these portable storage devices tend to be the cheapest.
They offer a large variety of storage capacities with the largest being up to 2TB.
You can expect high transfer speeds, especially with the latest USB standards when paired with a compatible port of the same standard.
They are quite durable, reliable, and robust since they have no moving parts.
You can find thumb drives that offer encryption features as well as other data protection features like finger scans.
Disadvantages
Their convenient size also makes them easy to misplace or lose.
The USB plug of the pen drive is prone to wear and tear and can be easily damaged if not properly protected.
Since they are often used with many different systems, they risk corruption issues if proper precautions are not in place.
For users that extensively read and write data, the rewrite limitation of this device can be a potential drawback.
Check out our post "How to Solve Problems with USB Sticks/Flash Drives" to resolve common issues with this portable device.
Memory Cards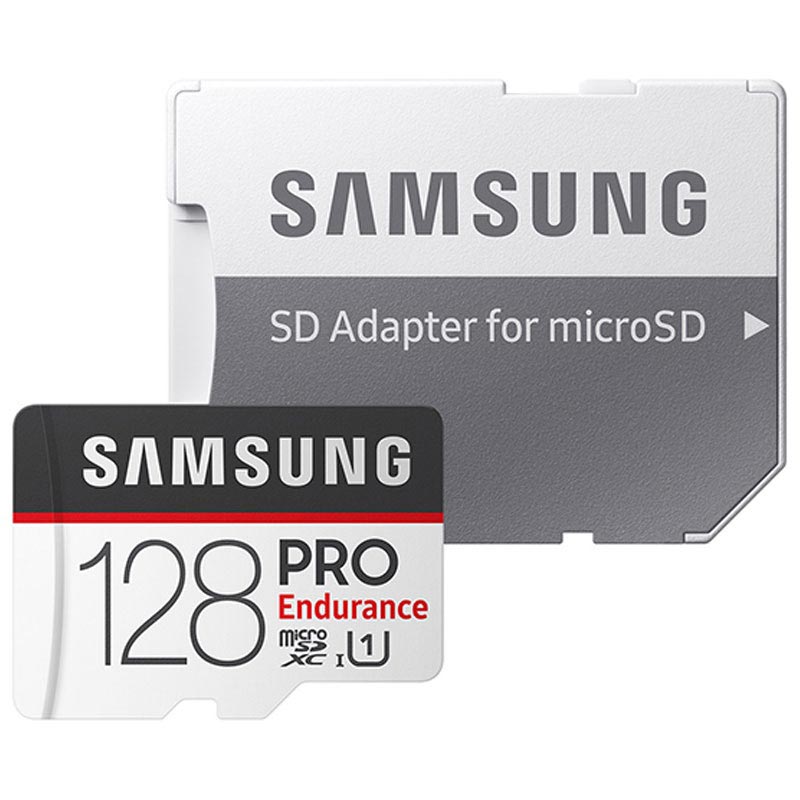 Memory cards such as microSD, SDXC, and compact flash cards are another portable storage medium. These are popularly used with handheld devices like smartphones and tablets, as well as gaming consoles, such as the Nintendo Switch, to extend storage capacities.
Primarily, these non-volatile storage solutions are often companions to digital cameras, DSLRs, and GoPros. These cards are often bought for their storage capacity which can increase storage by up to 128TB. They are also available with different transfer rates, which is something to be considered when dealing with image and video files.
You can learn more about memory cards in our buying guide to memory cards.
Advantages
The small size and compact nature of memory cards make them highly portable.
Since they are solid-state media, there is no risk of mechanical difficulties or damage.
They have a large storage capacity relative to their physical size.
They are a great choice for extending the memory capacity of a device and can also be potentially used as an extended internal memory on smartphones.
Many devices support memory cards, and hence, these are compatible with a variety of electronic devices.
Many memory cards also feature a write lock that protects stored data from being overwritten.
Disadvantages
Since they are so small and lightweight, they are easy to misplace or lose.
They can get easily damaged by external factors such as water, high temperatures, and physical force.
You may need a card reader to connect it to certain devices.
They can be prone to electronic data corruption if proper measures are not in place.
They have a limited lifespan and are not ideal for extensive read/write tasks.
They may have lower transfer speeds in comparison to the internal memory of your device.
Check out our post "Memory Card Issues: How to Fix a Memory Card" to resolve common issues with this portable device.
External Hard Disk Drives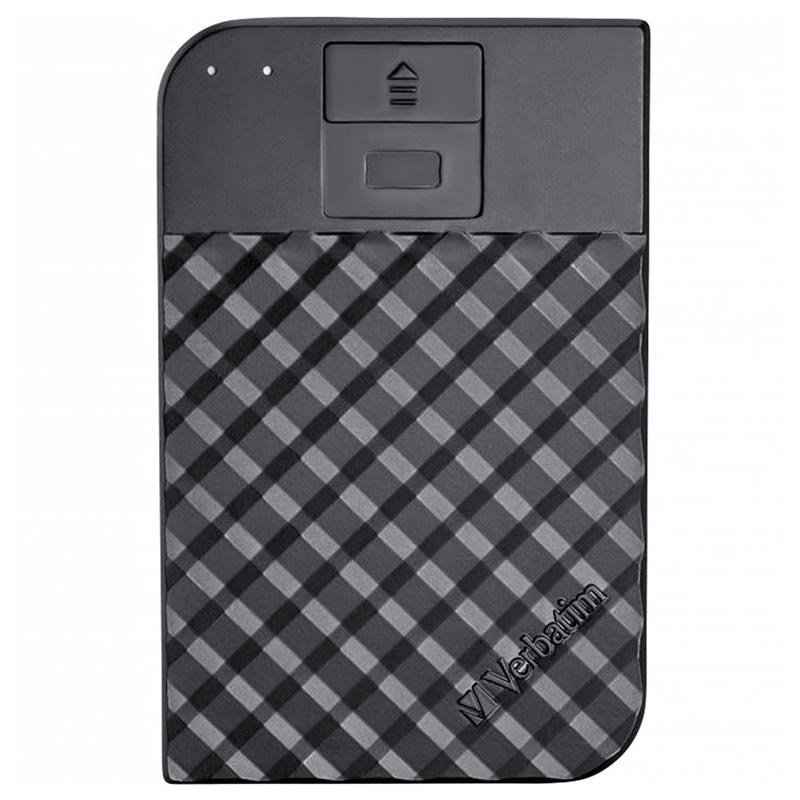 Portable hard drives (HDD) continue to be the preferred choice of storage for large data quantities. They are also popular in expanding the storage capacity of a PC or a laptop.
Unlike our previously mentioned devices, external hard disk drives are based on magnetic recording technology and consist of moving parts. They also require an external power source and cables to connect to your personal computer or other information systems.
External hard drives have four major components which include the platter for storing data, a spindle that spins the platters, a read/write arm responsible for reading and writing data, and an actuator for controlling the actions of the read/write arm.
The Revolution Per Minute (RPM) of the disk determines how fast you can read data or store data onto your external hard disk drive.
Advantages
They have a compact size and offer storage capacities that can reach up to 8TB.
They are portable, though they tend to be heavier and larger than USB sticks and memory cards.
In comparison to Solid-State Drives, they are cheaper and offer larger storage capacities.
Many brands include safety protocols in their HDD which safeguards against data loss or corruption.
Hardware encryption features may also be available with external hard disk drives.
Some drives may also offer a USB cable charging capacity and the ability to connect to Wi-Fi.
Disadvantages
Since they have moving parts, they can be noisy.
They also tend to overheat with extended use.
They are slower than Solid-State Drives in terms of read/write speeds.
They can get easily damaged by bumps and falls, and therefore, need protective casings.
They require external power sources and cables to connect to devices.
Theft is a plausible scenario given the small size of these storage media.
External Solid-State Drives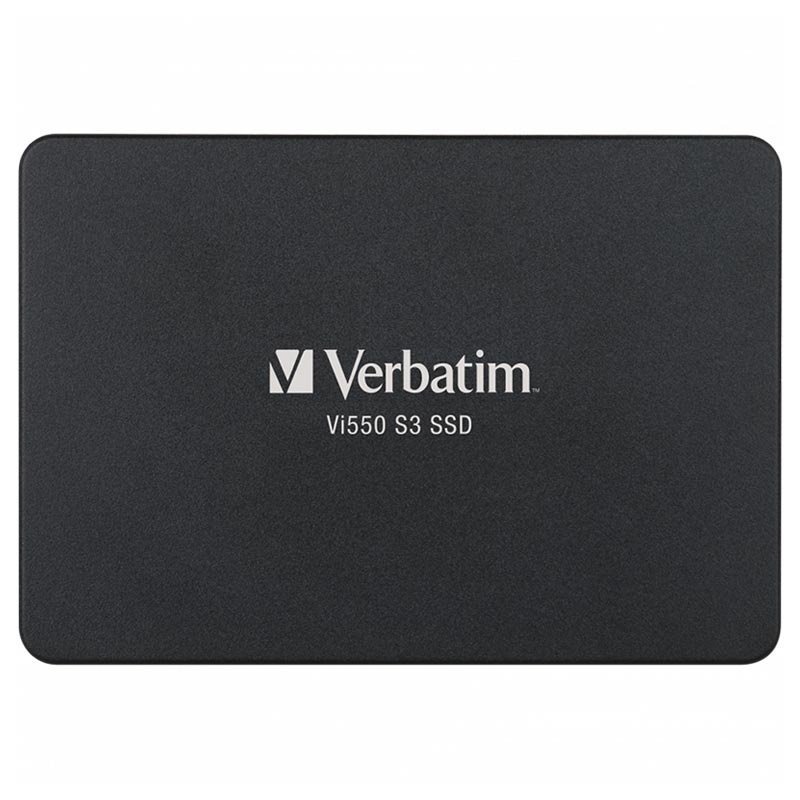 External solid-state drives (SSD) are another form of external drives that offer relatively better performance than external hard disk drives. They are much faster than external hard disk drives, however, they are expensive and offer smaller storage capacities for the same price.
These non-volatile memories do not consist of any moving parts, and instead have tiny gate transistors controlled by electric pulses. The read/write processes are managed by embedded processors similar to that in USB memory sticks.
Advantages
They offer faster transfer speeds than external hard disk drives.
Since they have no mechanical parts, they are more compact and durable than external hard disk drives.
No noise is generated when SSDs are used.
They have better shock resistance.
They do not overheat as much as HDDs.
They consume less power than external hard disk drives.
SSD drives may also come with data protection features similar to HDDs.
Disadvantages
They offer lower storage capacities for the same price as external hard disk drives.
Higher capacities are available at premium prices.
Data recovery may not be possible if the SSD fails.
Overview of Portable Digital Data Storages
In the following table, we provide you with a quick overview of portable external storage devices.
Storage Device
Storage Capacity
Cost
Connectivity
Pros
Best Application
Memory Cards
Up to 128GB (SDUC cards)
Budget-friendly options available
Requires a compatible memory card slot or a card reader.
∙ Small size
∙ CompatibilityEase of use
∙ Write protection capabilities
It is primarily used for photography and videography. It can also help extend the memory capacities of smart devices like tablets and smartphones.
USB Memory Sticks
Up to 1TB (not common)
Budget-friendly options available
Plug-and-play with compatible USB ports on host devices and On-the-Go (OTG) devices.
∙ Small size and variety of design choices
∙ Great for branding
∙ Encryption options available
∙ Plug-and-Play featureCompatibility
In addition to general usage, USB sticks can be used for operating system installation. USB sticks with encryption protection can be used for storing confidential data.
External Hard Disk Drives
Multiple terabyte capacities are available
More expensive than USB pen drives and memory cards
Requires an external power source and a USB cable to connect with the host device.
∙ Large storage capacities
∙ Portable
∙ Great for back-ups and large data
∙ Hardware and software encryption options are available
Perfect for data backup in business environments. Offers large storage capacities for its price, which is great for photographers and videographers.
External Solid-state Drives
Multiple terabyte capacities are available
More expensive than portable HDDs
Requires a USB cable, which provides the power as well as data transfers.
∙ Fast transfer speeds
∙ Compact
∙ Noiseless operation
∙ Durable
Ideal for data that needs to be securely stored. Great for gaming consoles as it is highly responsive.
What Are Some of the Top Brands For PSDs?
While there are many portable storage devices available to suit different budgets, buying from a reputable brand assures the reliability and efficiency of the product. The following is a list of just a few of the popular brands on the PSD market
SanDisk
Toshiba
Samsung
Kingston
Transcend
Western Digital
Lexar
Panasonic
How to Minimise Risks Associated with Using Portable Devices
The convenience of using portable storage devices makes them a go-to for data sharing. Since these devices are often used with different information systems and host devices, there is a risk of data corruption, theft, and other potential problems.
Here are a few recommendations to reduce the risks associated with using any type of portable storage medium:
Limit the use of portable storage devices on external systems that are unknown to you.
Only use trusted portable storage devices with your devices and systems.
Disable Autorun and Autoplay features for removable devices.
Always use antivirus software and scan external storage media before use.
Use password protection features or other forms of encryption to safeguard your data.
Store portable storage devices appropriately. Avoid exposure to extreme temperatures, water, and unnecessary force.
Avoid storing personal and business data on the same storage device.
Data on the Move
Now that you have learnt what a portable storage SD card is, discovered more about external hard drives, and have seen how pen drives are perfect for everyday use, you can use portable storage devices to do so much more.
With the knowledge of the pros and cons of portable storage devices, you should now be able to make an educated decision when you are looking for portable storage devices for laptops and other devices.
Looking for the best portable storage devices that fit your budget? Need portable data storage devices for computers that offer great transfer speeds? Whatever your storage needs are, we will help you find the perfect product.
Get in touch with us to explore our range of portable storage devices and other useful gadgets and accessories!