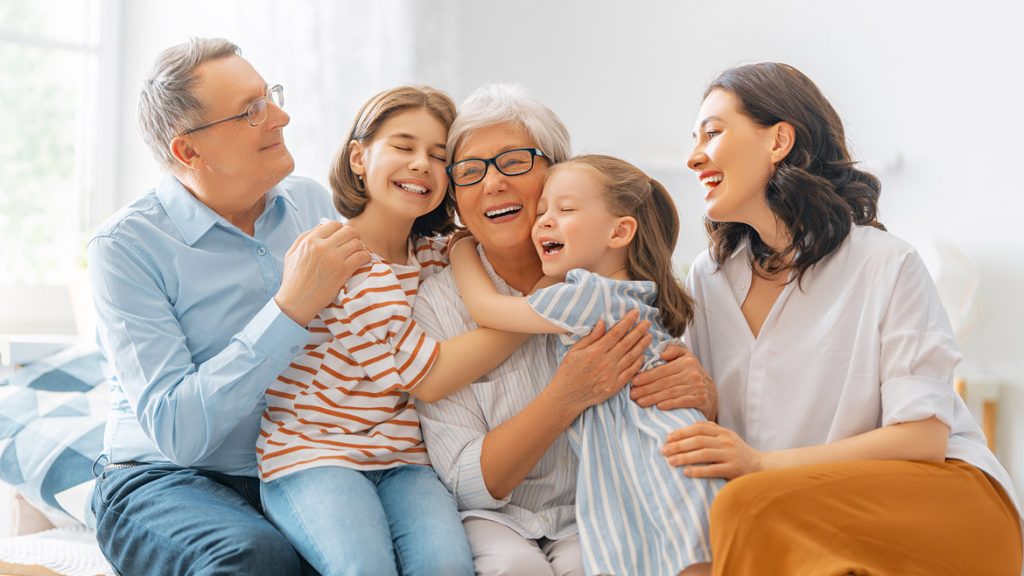 Smartphones have become an indispensable part of everyone's lives. From professionals to toddlers, everybody can be seen with a smartphone. While it may seem like we have been using these devices forever, you may be surprised to know that the first smartphone was IBM's Simon released in 1994. As of 2022, that makes smartphones 28 years old! The internet itself is just 37 years old to put things into perspective.
Simon was a bulky phone that featured a touchscreen with built-in apps like a calculator and sketch pad. It also featured email capabilities. Over the years, communication technologies have evolved to an extent that the first commercially available smartphone may seem like a device of ancient times. Smartphone accessories have also evolved along with them with options like wireless chargers and smart home gadgets that work with smartphones.
The generational gap becomes obvious in the way teens and adolescents use technology and how quickly they adapt to the constant evolution. Technological literacy has also become important to the overall quality of life as many smart gadgets like smartwatches connect with smartphones to offer features like Emergency SOS.
Digital Generations
In today's digital-first world, people can be broadly divided into two categories as described by Marc Prensky, an American writer and speaker on education, in his 2001 article "On the Horizon". He coined the terms digital native and digital immigrants classifying people as those born into a world brimming with technology and those that had to willingly adopt these innovations, respectively.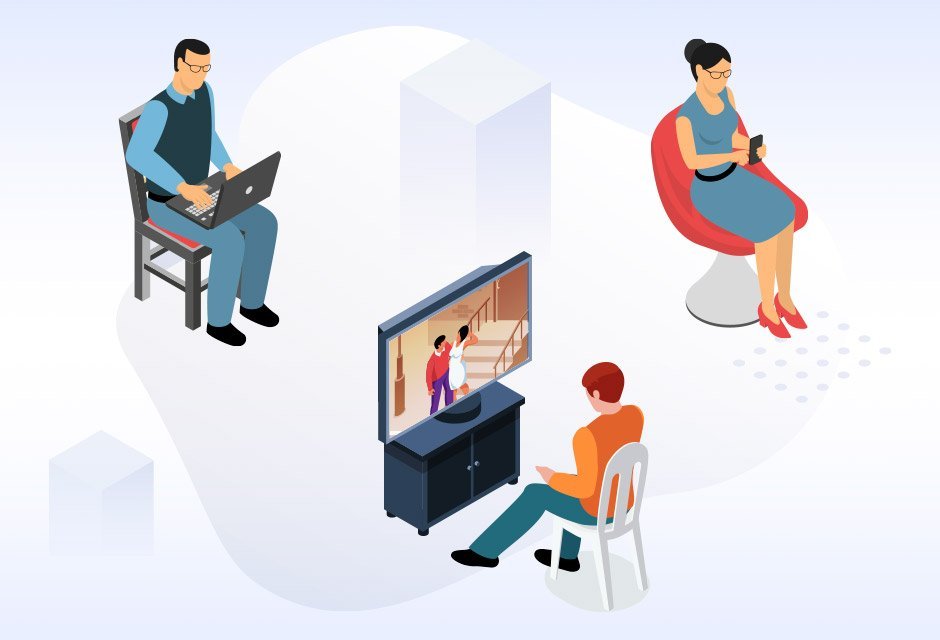 The following table shows the classification of the generations within the two categories.
| | | |
| --- | --- | --- |
| Digital Immigrants | Silent Traditionalists | 1925–1945 |
| | Baby Boomers | 1945–1965 |
| | Gen X | 1965–1980 |
| Digital Natives | Millennials | 1980–1995 |
| | Gen Z | 1995–2010 |
| | Gen Alpha | 2010 to the present day |
Dawn of Digital Natives
The lives of Gen Z and Gen Alpha cannot be imagined without a smartphone. These generations are born into a world where technology is inescapable and access to the internet is a human right as implied by Article 19 of the Universal Declaration of Human Rights (UDHR). The Telegraph reported that almost two-thirds of children own a smartphone by the age of 10 in the UK.
The dependency on smartphones is significantly correlated to the new social life expectations set by social media like WhatsApp, Twitter, Facebook, Instagram, and Snapchat (Marino et al., 2021). The pandemic further fuelled this dependency as lockdowns became a norm and online classrooms took over.
The obsession with smartphones in these generations can be attributed in part to parents introducing them at ages as early as 2 years old. Parents often allow their children access to smartphones for varied reasons ranging from busy schedules to handling meltdowns. However, given the tech-first world we live in, early technological literacy may prove to be beneficial as it allows children to have a better understanding of technological concepts and improves adaptability.
Despite their many benefits, smartphones have led to many physical and psychological problems which are not necessarily limited to the generations belonging to the digital native category. However, smartphone dependence is a debatable term as, in today's world, smartphones are a necessity rather than purely a symbol of wealth or status.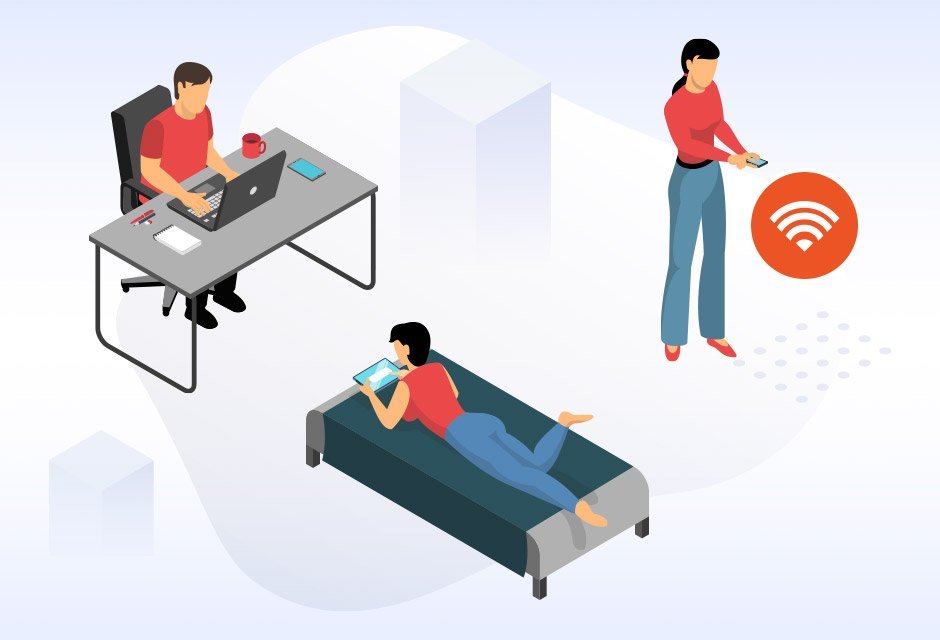 Impact of Smartphones on Post-Millennial Generation
Each generation grew up in a different environment and lifestyle. It is not unusual to hear the older generation call the present generation lazy and entitled. In fact, every generation that enjoyed the new freedom that came with technological advancement has heard it.
But, is it true? Is the present generation doing worse in terms of physical and mental health or have smartphones made things better?
Social Media and Smartphones
Social media grew at a faster pace with each upgrade in smartphones. The generation of digital natives cannot be imagined without the rise of selfies and meme culture. Teens and young adults live so much of their lives online as opposed to previous generations.
Studies have linked smartphone and social media usage with the rise in mental distress among the new generations (Abi-Jaoude, Naylor, & Pignatiello, 2020). Social media culture has led to unrealistic perceptions and ideologies accelerated by how easy smartphones make it to constantly access these mediums.
Heavy smartphone usage by younger generations to the extent that it qualifies as addiction has also led to a negative impact on cognitive abilities, academic performance, and socioemotional functioning (Hishan, Ramakrishnan, & Qureshi, 2020; Ning, Davis, & Taraban, 2018).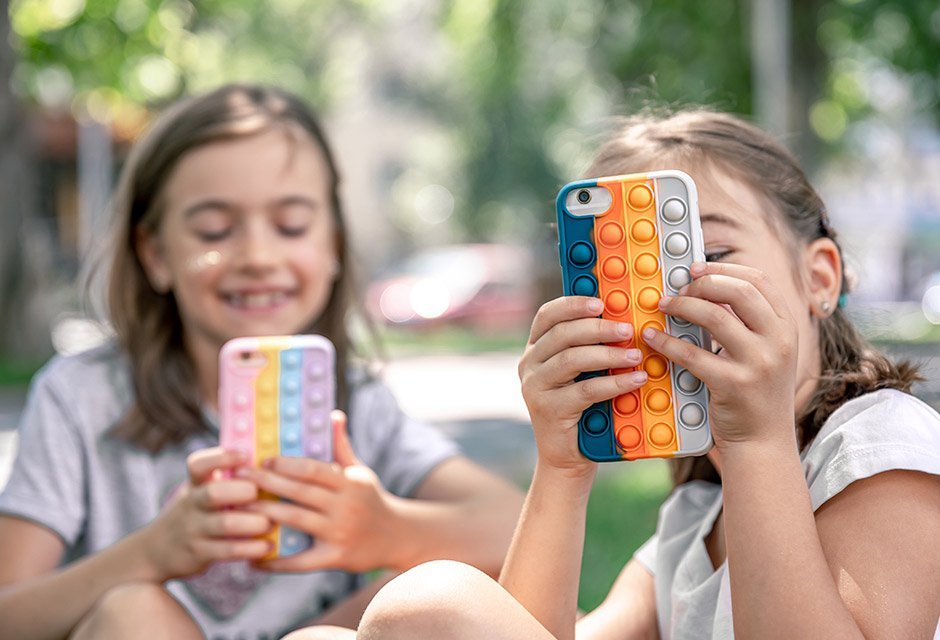 Online Safety and Smartphones
It might not always be possible for parents to monitor their child's smartphone usage. While some control can be established over how younger children use their smartphones using Parental Control features, it might not be the case for older kids who value their privacy.
Despite your best attempts, you cannot protect your child from all the online threats made easy by smartphones. Just like with computers, smartphones are also susceptible to viruses and malware that could result in the device getting hacked. Taking appropriate precautions to protect smartphones from hacking and viruses can help mitigate the issue.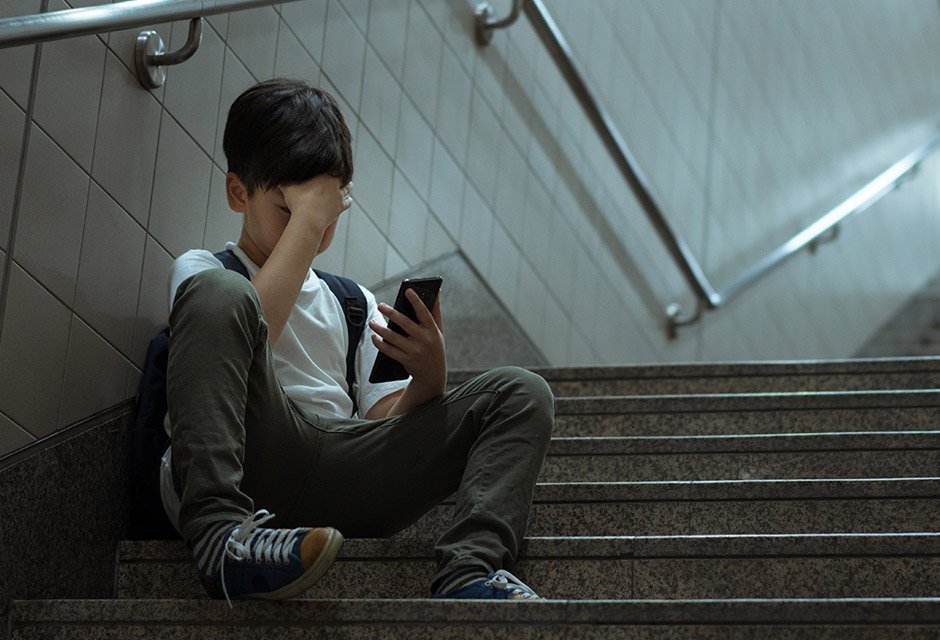 In most cases, Android phones are easy targets for dubious apps and scams. Unlike Apple's strict vetting process for apps on their stores and iOS's security features on iPhone, the Android app market is open to all and has a lenient approval policy. However, iPhones are not completely immune. You can read more about how to remove viruses from iPhones to get a better idea.
Viruses and malware aren't the only safety issues smartphones pose. As most social interactions of this generation take place via smartphones on online platforms, it exposes them to cyberbullies and cyber-predators.
Educating your child early on about the dangers and risks of the internet, and how to keep themselves safe by following practices such as not sharing personal information, can have a positive impact on their smartphone usage and safety.
Purchase Habits and Smartphones
Many apps come with in-app purchases. Storing your card details or banking details for easy payment is a practice a lot of people follow. However, if proper settings are not in place, children can end up stacking up a bill when they play their games.
Furthermore, purchasing trends have completely changed from a decade ago. More and more brands and companies are investing in e-commerce, which has turned smartphones into consumption tools (Ciurlău, Popescu, & Petris, 2021). By taking advantage of influencer culture and social media marketing strategies, companies can now target younger generations to market their products to.
Sleep and Smartphones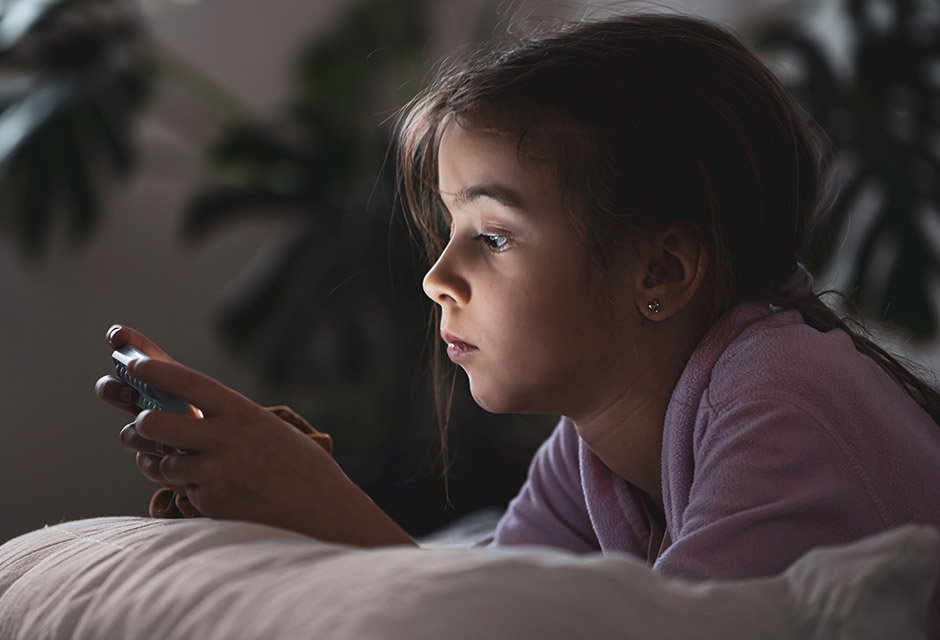 Smartphones have come to replace many traditional routines such as reading. Dependence on smartphones has been shown to correlate with sleep quality, independent of the usage time (Sohn et al., 2021). Toddlers that regularly used their smartphones or tablets were reported to have shorter sleep times and took longer to fall asleep (Chindamo et al., 2019).
Further, the blue light emitted by smartphones has been shown to affect the circadian rhythm of the body (Wahl et al., 2019). When used right before bedtime, it can have a significant impact not only on sleep quality but also on circadian synchronization, mood, and cognitive performance. While items such as anti-blue light protection glasses and Eye Care features on smartphones help mitigate the impact, they can encourage poor sleep hygiene in children which may affect their later lives.
Should Kids Have Smartphones?
Parents can't help but debate whether giving their children smartphones is a good idea. But smartphones are here to stay and the future will evolve around such handheld gadgets. As with any technology, these gadgets have many pros to them.
When lockdowns became a norm around the world, smartphones ensured students do not miss out on their education. These gadgets have made education accessible to children from all financial backgrounds. Additionally, many educational apps help young children learn in a fun and interactive way and can also be tailored to their learning styles.
Another benefit of smartphones, without a doubt, is connectivity. Functions like GPS and easy accessibility to emergency services can help improve the safety of your children. However, the design of these smart devices with their varied features is more suitable for teens and young adults. Younger children may benefit from simpler mobile phones with limited features.
Smartphones have also helped children become more aware of the world around them. Digital activism by children has made headlines across the world and brought light to issues that were constantly ignored by adults in power. Global Citizen's article " 5 Teen Activists In The UK Who Are Changing The World" and The Washington Post's " 12 kids who are changing their communities and our world" highlight how this smartphone-driven generation is creating an impact.
Moderate smartphone usage is not going to turn your children into wide-eyed zombies. It does not make sense to villainise a gadget whose impact on children is dependent on how it is used. However, smartphones are not recommended for toddlers as they can be detrimental to their cognitive development and social skills.
Parents and children both can benefit by limiting screen time. We recommend discussing online etiquette with children and setting ground rules for how they use their smartphones. It is also important to have open discussions about internet anonymity and cyberbullying to ensure your child's safety. These practices will also help your children approach you when they need help without worrying about repercussions.
Building Tech-First Future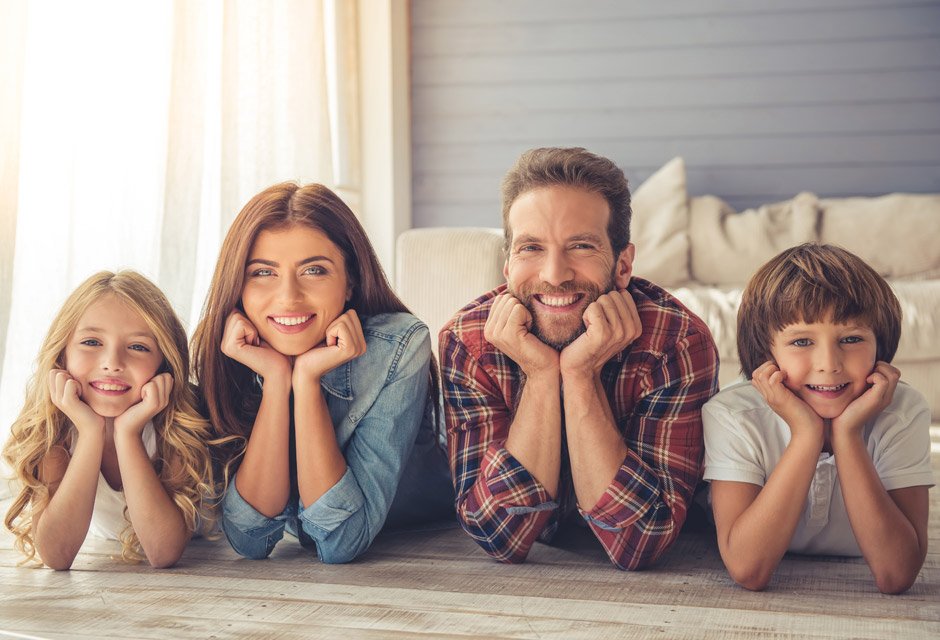 Smartphones can be an expensive affair. But you do not need to buy a brand-new mobile phone for your child. Buying a pre-loved, refurbished, or hand-me-down smartphone will save you a few bucks and is also better for the environment. You can always purchase fun mobile phone accessories to allow your child to add their personality to it.
If you have an old mobile phone lying around, you can make some money from it by selling your mobile phone to us. Alternatively, you can choose our expert mobile phone repair service and give it a new life as your child's first phone. But if your mobile phone has met its end, consider recycling your device instead of tossing it out.
Find more helpful and insightful posts with MyTrendyPhone blogs. You can also get in touch with us to learn more about the latest trends and which new smart gadgets can make your life easier!
References
1. Prensky, M., & Berry, B. D. (2001). Do they really think differently. On the horizon, 9(6), 1-9.
2. United Nations. (n.d.). Universal declaration of human rights. United Nations. Retrieved July 25, 2022, from https://www.un.org/en/about-us/universal-declaration-of-human-rights
3. Marino, C., Canale, N., Melodia, F., Spada, M. M., & Vieno, A. (2021). The Overlap Between Problematic Smartphone Use and Problematic Social Media Use: a Systematic Review. Current Addiction Reports, 8(4), 469-480.
4. Abi-Jaoude, E., Naylor, K. T., & Pignatiello, A. (2020). Smartphones, social media use and youth mental health. CMAJ : Canadian Medical Association journal = journal de l'Association medicale canadienne, 192(6), E136–E141. https://doi.org/10.1503/cmaj.190434
5. Hishan, S. S., Ramakrishnan, S., & Qureshi, M. I. (2020). Smartphone addiction, fear of missing out, and perceived competence as predictors of social media addiction of adolescents. Journal of Critical Reviews, 7(16), 1172-1181.
6. Ning, W., Davis, F., & Taraban, R. (2018). Smartphone addiction and cognitive performance of college students. In 24th Americas Conference on Information Systems 2018: Digital Disruption, AMCIS 2018. Association for Information Systems.
7. Ciurlău, C. F., Popescu, C. K., & Petris, G. (2021). Smartphones as consumption tools: The adoption of Internet-enabled devices for shopping purposes. In SHS Web of Conferences (Vol. 92, p. 05004). EDP Sciences.
8. Sohn, S. Y., Krasnoff, L., Rees, P., Kalk, N. J., & Carter, B. (2021). The association between smartphone addiction and sleep: a UK cross-sectional study of young adults. Frontiers in psychiatry, 176.
9. Chindamo, S., Buja, A., DeBattisti, E., Terraneo, A., Marini, E., Gomez Perez, L. J., … & Gallimberti, L. (2019). Sleep and new media usage in toddlers. European journal of pediatrics, 178(4), 483-490.
10. Wahl, S., Engelhardt, M., Schaupp, P., Lappe, C., & Ivanov, I. V. (2019). The inner clock-Blue light sets the human rhythm. Journal of biophotonics, 12(12), e201900102. https://doi.org/10.1002/jbio.201900102