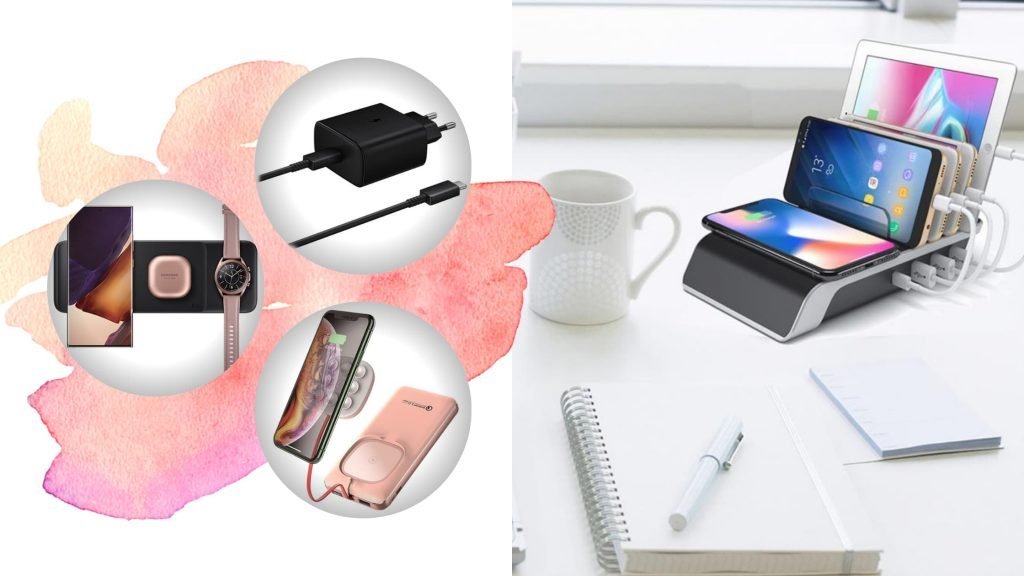 Phone chargers are a must-have accessory regardless of how effective your battery life is. While your Android phone might come boasting a 5500mAh battery, it still needs to be charged when you have used it all up.
You might think that choosing the right Android phone charger is no big deal. But when you are out trying to pick one, it is easy to get confused with all the variety in the types of Android chargers. Over the years, charging cables and adaptors have gone through a few changes to enhance the process of charging your phone.
In this guide, we help you understand your phone charging needs and how to choose the best Android charger for your mobile devices.
The Dreaded Slow Charging
Slow charging never once popped into our minds until Fast Charging and Ultra-Fast Charging features began to become the norm. The speed of charge delivery has become one of the most sought-after features, even when you have mobile phones with large all-day-lasting batteries.
To understand what exactly slow and fast charging means, you have to bring a bit of science into the picture. You will notice your charger mentioning the wattage of its output power. This output is calculated based on the amperes (A) and voltage (V) it handles.
Traditionally, 5V is the standard voltage most chargers are equipped with. While current strength can range anywhere from 1.0A to 2.2A. The product of these two values will give you the power being delivered to your phone. Usually, these chargers give you slow charging.
On the other hand, many fast charging chargers give you voltages of 5V and above in most cases. You can learn more about fast charging in our post, Fast Charging Guide: Speeding Up Your Power Delivery Process.
What Kind of Chargers Do Android Phones Use?
There are different kinds of chargers available for charging your smartphone. The most common are Android charger cables paired with wall chargers. But you are not just limited to wire chargers.
Many newer Android smartphones also feature support for wireless chargers. Qi wireless charging via devices such as a wireless charging pad still relies on a power outlet. However, they do not need any physical connection to the mobile phone.
Another way of charging is through an Android portable charger. Portable chargers are handy when you are travelling or are in places where finding a wall outlet might not be possible. Solar-powered power banks make for excellent chargers that do not need to be recharged using electricity.
There are many other charging accessories also available, such as car chargers, etc…
USB Chargers and Android Smartphone Charging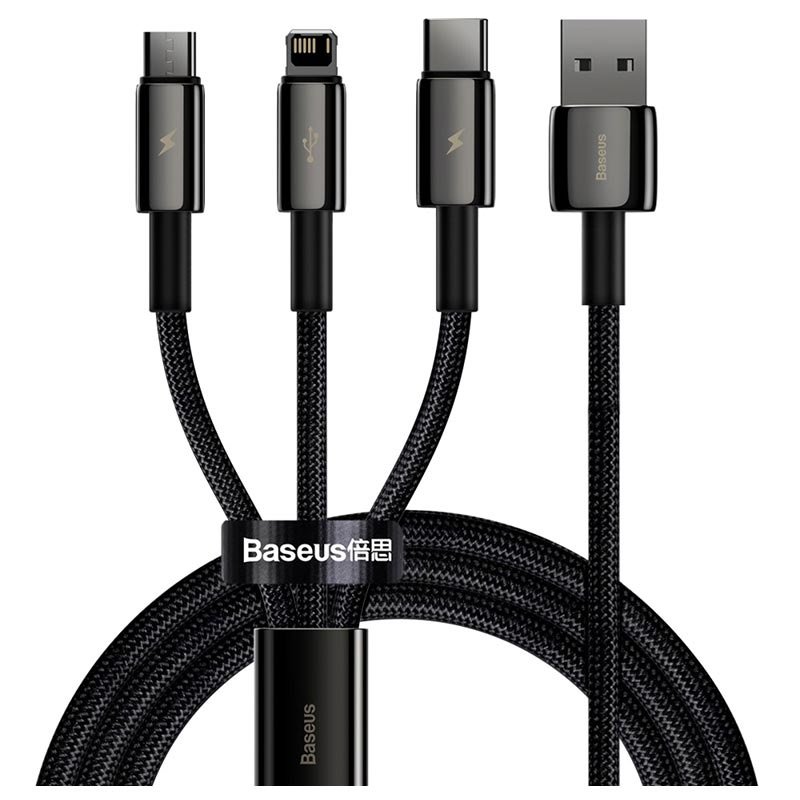 USB cables continue to be the primary method for charging Android phones. In addition to charging, these also allow data transfer between devices.
There have been different types of USB cables over the years. The most recent USB type is the USB-C cable, which serves as a fast Android charger cable when combined with compatible adaptors.
You can learn more about the different types of USB, such as the mini USB and micro USB cables, and also about USB versions, such as USB 3.0, USB 3.1 and the latest USB 4.0 in our post, USB Charging Guide: A Guide to Finding the Right USB Charging Cables and Chargers.
Which USB Type Should You Use?
The type of USB charging cable you can use will depend on the charging port or receptacle of your smartphone. The most recent mobile phones make use of USB C charging cables that offer reversible plug orientation. The reversible plug orientation means that you will always plug the wire in correctly.
Older models of smartphones, from the year 2015 and earlier, usually support micro USB chargers. These, unlike the USB Type C, do not feature reversible plug orientation. That means you must make sure you plug it in the right way to avoid damaging your device's port and the cable.
In comparison to micro USB, the USB Type C supports higher speeds with compatibility with USB 3.1 and USB 4.0 versions. The later version exclusively relies on USB C type connectors. On the other hand, USB 2.0 Micro B plugs are compatible with USB 3 Micro B ports. However, USB 3.0 Micro B plugs do not fit into USB 2 Micro B ports.
Mixing and matching chargers and USB connectors using USB adaptors is not advisable. The combinations can result in inappropriate delivery of power which can cause serious damage to your devices and accessories.
What is the Fastest Charger for an Android Phone?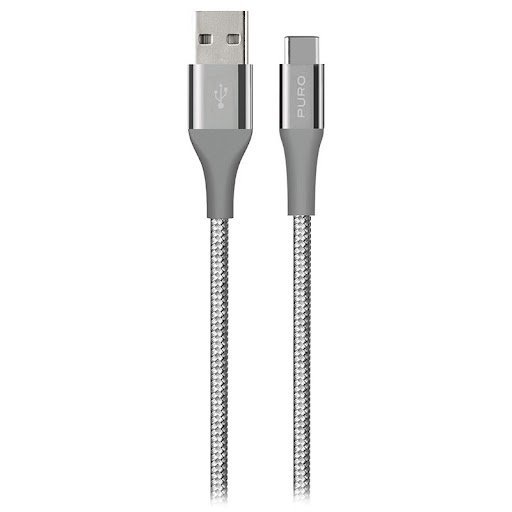 Undoubtedly, the USB C charging cables with compatible charging adapters are the fastest option for charging smartphones.
You will notice that many Android fast chargers feature labels like Quick Charge or Ultra-Fast Charging. If you try to charge these devices with just any USB C cable, you might not achieve the suggested charging rates.
USB Type C cables have wires and connectors designed to handle the load of the latest USB versions as well as the USB C Power Delivery protocol for fast charging. As we have learned, the power delivered is the product of voltage and current (A). USB version 3.1 supports 20V, 5A, while USB version 4.0 is capable of handling 48V, 5A.
The connectors' circuit boards are designed to easily handle these high levels of power. The circuits also ensure devices are not overcharged or overheated during the process of charging to prevent any damage.
Apple Lightning Cable vs. USB Type C Cables
The popularity of the USB C is such that even Apple is considering adopting them for their devices. This could mean that you will be able to charge your Apple iPhone with an Android charger.
The USB C port featured in the iPhone 11 and previously also included in iPads and Apple laptops.
Apple's proprietary lightning connector limited its use to only Apple products. Primarily, its incompatibility with the micro USB based devices meant it remained within the Apple ecosystem.
While the lightning connector is completely reversible, with more and more companies moving towards standardising USB C type connectors, it is possible Apple will also make the smart move of incorporating it into its newer devices.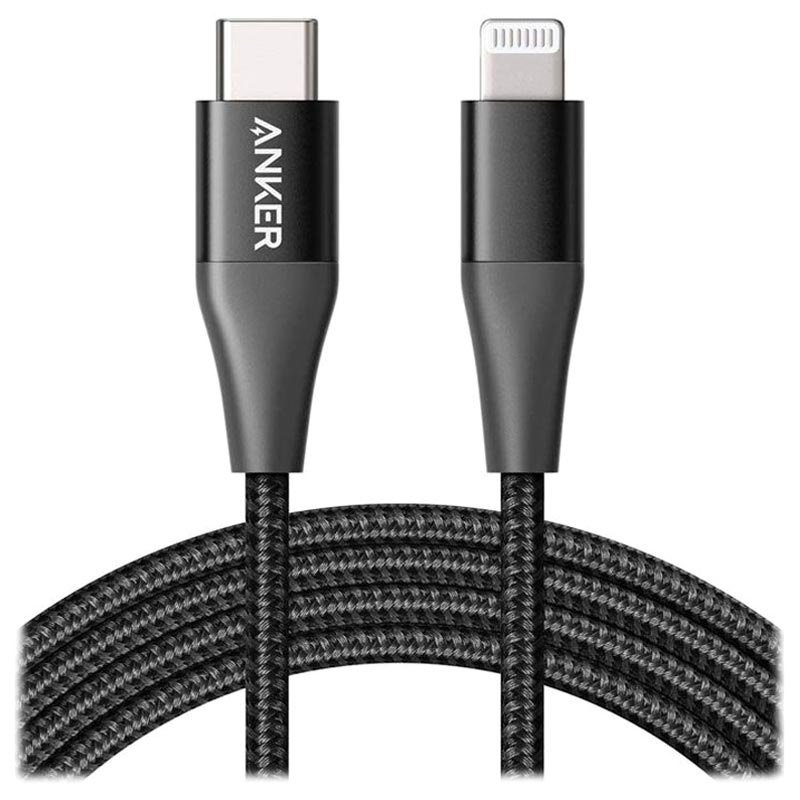 Frequently Asked Questions About Android Charging
Find answers to your common queries regarding Android chargers and charging in this section.
Does it matter which charger I use for my Android?
It is important to use compatible chargers and cables with your Android smartphone or any electronic device. The power needs of your smartphone should help you decide which is the right charger for you.
Ensure that your charger, including your wireless charger for Android mobile devices, meets the standards for power delivery. You do not want to overcharge your device which can have a serious impact on its battery.
Furthermore, if your smartphone supports fast charging you must use the appropriate cable and fast charger for Android device charging.
We recommend buying genuine chargers and cables, and looking for appropriate certification when purchasing third-party products.
Is an Android type C charger cable faster than wireless charging? Why does my phone charge faster with a fast-charging USB C cable?
The choice between wired and wireless charging primarily relies on the convenience of use. Despite many Android wireless chargers offering fast charging, wired charging offers a relatively faster charging speed.
The key factor that results in this difference is that in wireless charging, about a quarter of the charging energy is lost as heat from the charger or the phone. Therefore, in general, cable-based charging offers a reliable and efficient way to quickly charge your phone battery.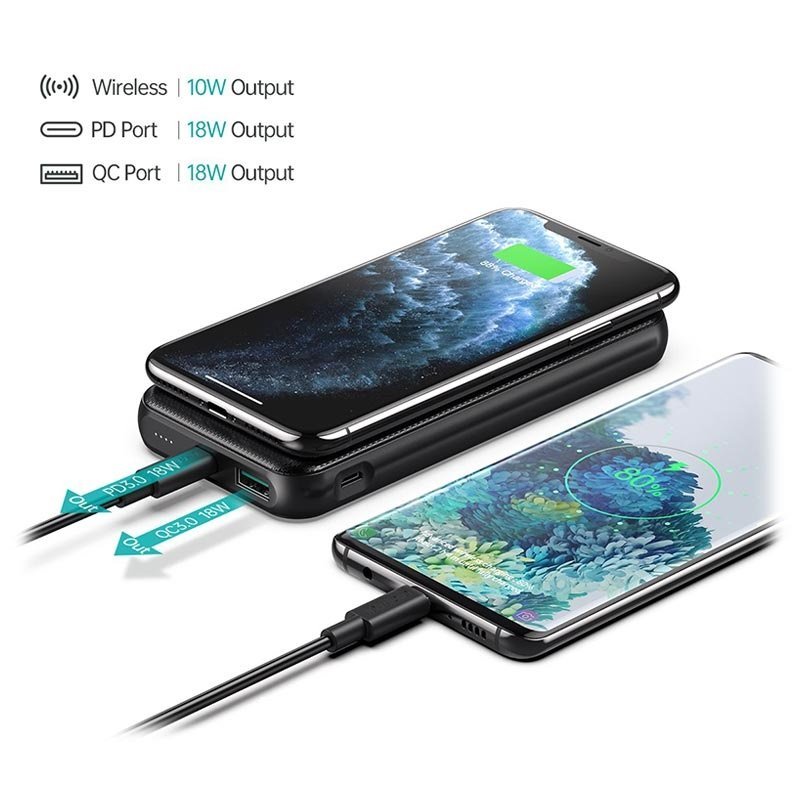 How do I use wireless chargers for Android smartphones? What do I do if my phone does not support wireless charging?
Make sure your phone has a wireless charging feature. Head to the settings in your mobile device and toggle the wireless charging feature in the battery menu. This should allow you to wirelessly charge your device when you use, or place your device on, a wireless charger.
Alternatively, if your phone does not come with a wireless charging feature you can opt for a Qi receiver that can be plugged into the charging port of your mobile phone. This should allow you to use your wireless chargers with devices that do not come with built-in wireless charging capabilities.
How do I fix a broken charger port on an Android smartphone?
If your phone has a removable battery, turn off the phone and remove the battery. Use a toothpick to align the broken bits in the port and realign the pins. Put the battery back in and try to charge it.
However, we do not recommend trying to fix your smartphone's broken parts by yourself. Being inexperienced with the procedures can result in serious damage to your device or even yourself. You can send your phone to our experts to get the best repair service at affordable rates.
Check out our repair guides for helpful tips and explanations on repairs you can do at home.
How do I clean the charger ports on an Android smartphone?
Cleaning your ports and connectors will help you charge your device reliably. Always make sure your device is turned off. If you have a removable battery, it is a good idea to take it out before cleaning the ports.
You can use a bulb syringe or compressed air to blow out any dirt and fluff stuck in your mobile phone's charging port. Ensure you keep the can upright when using compressed air to avoid getting water into the ports.
Alternatively, you can go in with a toothpick and gently pick out dirt and grime stuck in the port. Do not use abrasive materials or metal substitutes as these can cause serious damage to the components and may result in requiring replacement or repairs.
Do not stop with just cleaning your charging ports. Use a soft, microfibre towel to clean all surfaces of your device. For external parts using a dab of isopropyl alcohol on a microfibre towel will also help disinfect it. Check out our cleaning and hygiene products to find the right product for you.
Cleaning your phone cover is just as important. Learn more about cleaning covers with our guide on how to clean all types of phone covers.
Can covers hinder wireless charging? Is wireless charging safe with phone covers?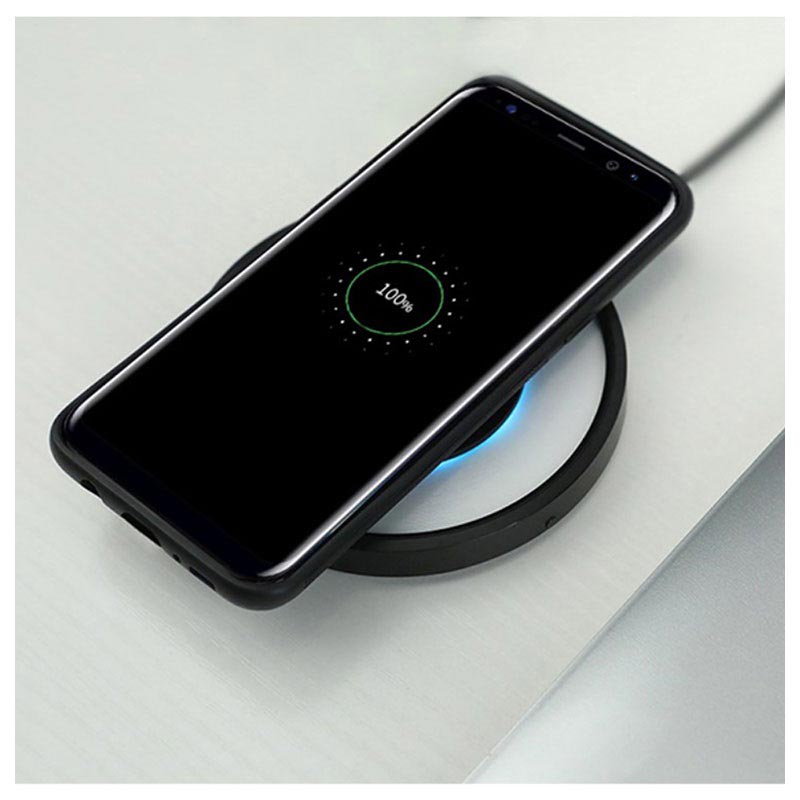 Wireless charging requires the charging coils present in the smartphone and your wireless charger to be in close contact. Thick covers, like wallet cases and protective covers, can increase the distance between the transmitter and receiver, which might not allow effective charging.
Covers with magnetic features and accessories like holders can also interfere with charging procedures. You can learn more with our blog relieving all your doubts about wireless charging with a phone case.
Why is my battery dying quickly? My phone won't charge completely, what should I do?
Charging problems can arise from either software or hardware issues. Sometimes both of them can be the culprit.
If your battery drains faster than it should, check if there are any background apps that could be power hungry. Keeping your Bluetooth and GPS functions turned on can also have a draining effect on your battery.
If you use the camera feature quite often, it can have a potential effect on battery consumption. Older chips in the processor could also be the reason for insufficient or improper charging or discharging.
Learn more about battery issues with how to increase your phone and iPhone battery life: the ultimate guide.
Things to Consider When Buying a Charger for Your Android Smartphone
We summarise some of the important points to keep in mind the next time you hunt for chargers or are charging your mobile device.
Always purchase genuine products from trusted sources.
When buying from a third party, look for appropriate certifications.
Make sure your charger offers the optimum power that matches your devices' needs.
Look for compatible cables that meet the charging standards of both your mobile and charger.
Although there are protocols in place to protect your device from overcharging, we recommend unplugging the device and the charger when you have fully charged.
Power On with Android Chargers
The right charger can make a huge difference. Find the best charging solutions for all types of Android phones and iPhones with us!
Are you looking for more helpful advice, or a new gadget? Let's have a chat!