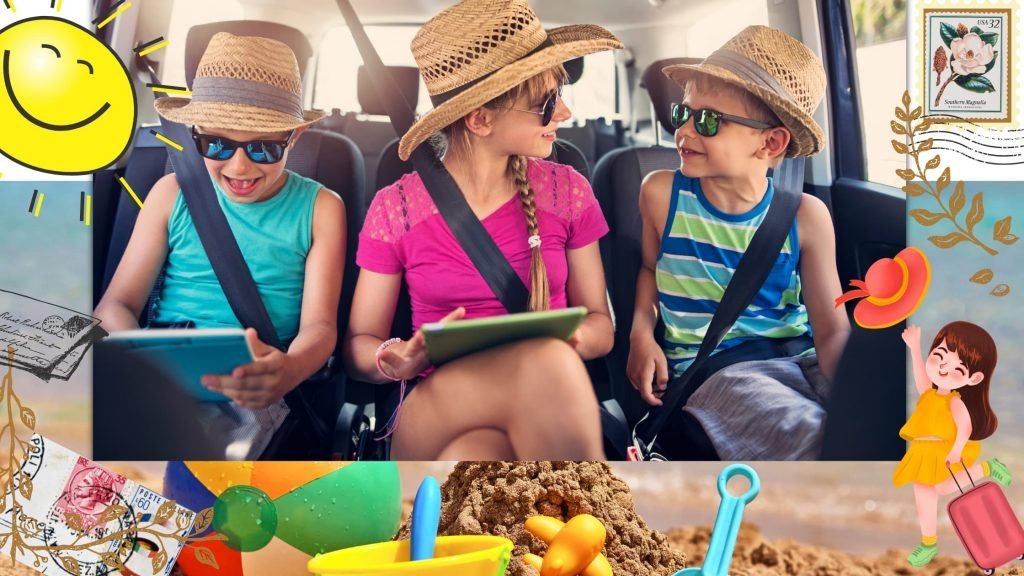 Tablets are smart gadgets that make travelling with kids easier. Their large screens are also better than the relatively smaller screens of smartphones. These handy gadgets are a life-saver, especially during long travels or air travels.
Amazon kids edition tablets are one of the most popular choices among parents. But regardless of whether your child has a Fire 7 Kids Edition tablet or an iPad, our post will help you turn this little gadget into a hub of entertainment.
Getting Your Kid's Tablet Ready for the Trip
Whether it is an Apple iPad or an Android tablet, making them kid-friendly is a necessary step. The following are some general tips to keep your worries at bay while your child uses a tablet.
Set Parental Controls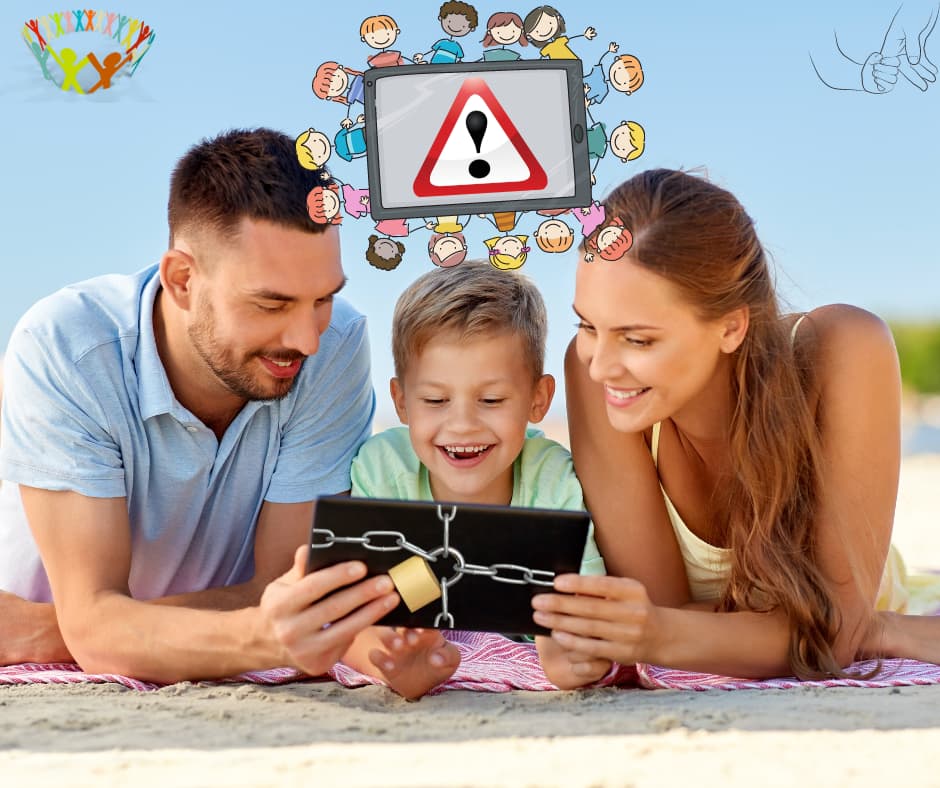 You don't want your child to go on a shopping spree or be exposed to inappropriate content on their tablets. Use the parental control settings on your kid's tablet to stop them from making purchases or accessing inappropriate apps.
Google Play Store
Set up parental control on your Google Play Store app using the following steps:
Tap the profile picture to the right-hand side of the search bar.

Tap on Settings, then tap Family.

Tap Parental Controls and tap the toggle to enable them and enter a PIN.

Confirm the PIN.

Set restrictions for different sections: Apps & Games, Films, TV, Books, and Music.

To set restrictions on purchases or downloads in the Play Store app, follow the steps below:
Tap the profile picture to the right-hand side of the search bar.

Tap on Settings.

Tap on Authentication.

Tap Require authentication for purchases. Make sure 'For all purchased through Google Play on this device' is selected.

Apple iPad
On your iPad, follow the steps below to set content and privacy restrictions:
Go to Settings and tap Screen Time.

Tap Continue, then choose "This is My [Device]" or "This is My Child's [Device]."


Tap Use Screen Time Passcode to create a passcode, then re-enter the passcode to confirm.

On your child's device, tap Screen Time and follow the prompts to reach Parent Passcode. Enter the passcode and re-enter it to confirm.


Next tap on Content & Privacy Restrictions, enter your passcode if prompted, and turn on Content & Privacy.

iOS 13.4 and later iPads will ask you to enter your Apple ID and password to reset your passcode if you forget it.
Follow the steps below to prevent iTunes and App Store purchases:
Go to Settings.

Tap Screen Time.

Tap Content & Privacy Restrictions. Enter your passcode if prompted.

Tap iTunes & App Store Purchases.

Choose a setting and select either Always Require or Don't Require.

Turn On Web Browser Restrictions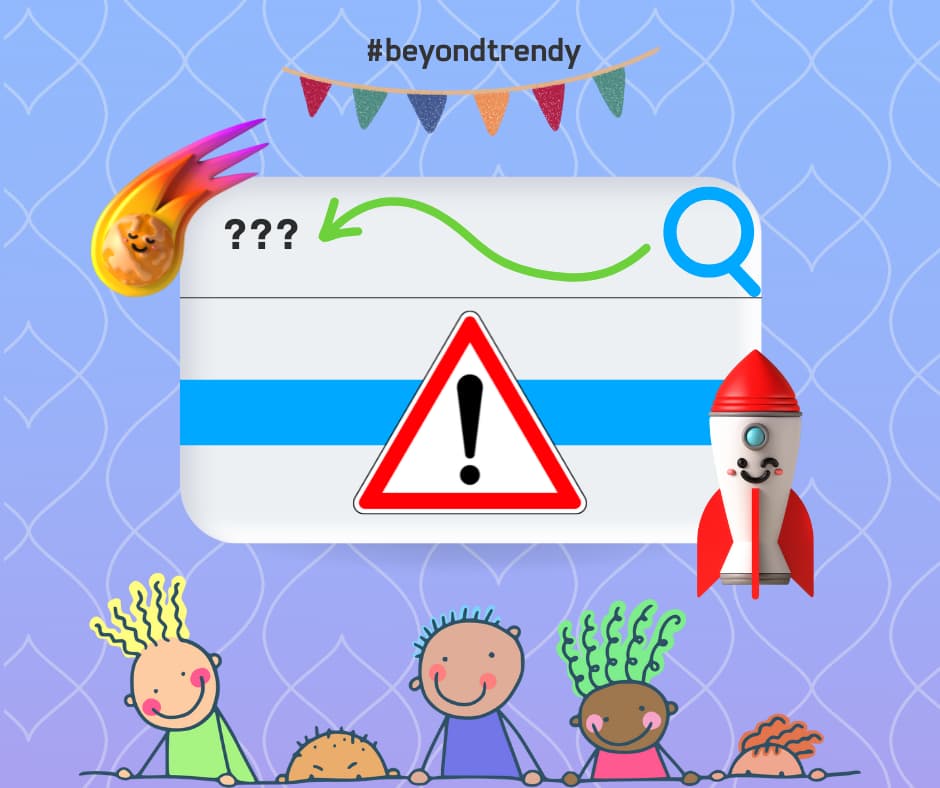 While the internet can be a great place, your young kids can end up on sites that are not suitable for them. It is advisable to turn on content filters and other restrictions to safeguard your kids from harmful and dangerous websites.
In addition to the below settings, you can also try apps like Google's Family Link that help you monitor their activity and set digital ground rules.
Chrome Web Browser
If you have a Google account, follow the steps below to filter web content on Chrome:
Apple iPad
To automatically filter website content in Safari and other apps:
Tap Screen Time.

Tap Content & Privacy Restrictions. Enter the Screen Time passcode if prompted.

Tap Content Restrictions, followed by Web Content.
Choose Unrestricted Access, Limit Adult Websites, or Allowed Websites Only.

You can also take advantage of the additional option to restrict specific websites.
Kid-Proofing the Tablet
While older kids can handle their tablets carefully, it might not be the case for the younger ones. Investing in a good iPad or tablet case can save you from repair expenses. A screen protector is another accessory you must consider to protect the screens from scratches and smudges.
Check out our wide range of tablet accessories that include bumper cases, fun coloured silicone cases and many more delightful accessories your kids will love!
Hold Up the Screen
Constantly leaning over the screen can lead to your child having back and neck problems. The solution? Tablet and iPad holders! With holders, the kids can comfortably watch their favourite movies and shows while keeping their hands free to do whatever they please.
Stay Powered Up
Tablets offer so many varieties of activities for kids of all ages. But to power all that fun, the device needs to have all of its power needs met. Remember to pack your iPad and tablet chargers, car chargers, or even a power bank to keep the device powered up on long trips.
Learn more about air travel with power banks with our "Can You Bring Your Power Bank on a Flight?" infographic.
Keep Everything Clean
We highly recommend keeping cleaning and hygiene products handy with you on your travels. Disinfectant wipes and UV sterilisers are great for killing germs and bacteria. And a good glass protector will ensure your kids get a clear view of the games they play and the videos they watch.
Stock Up Your Kid's Tablet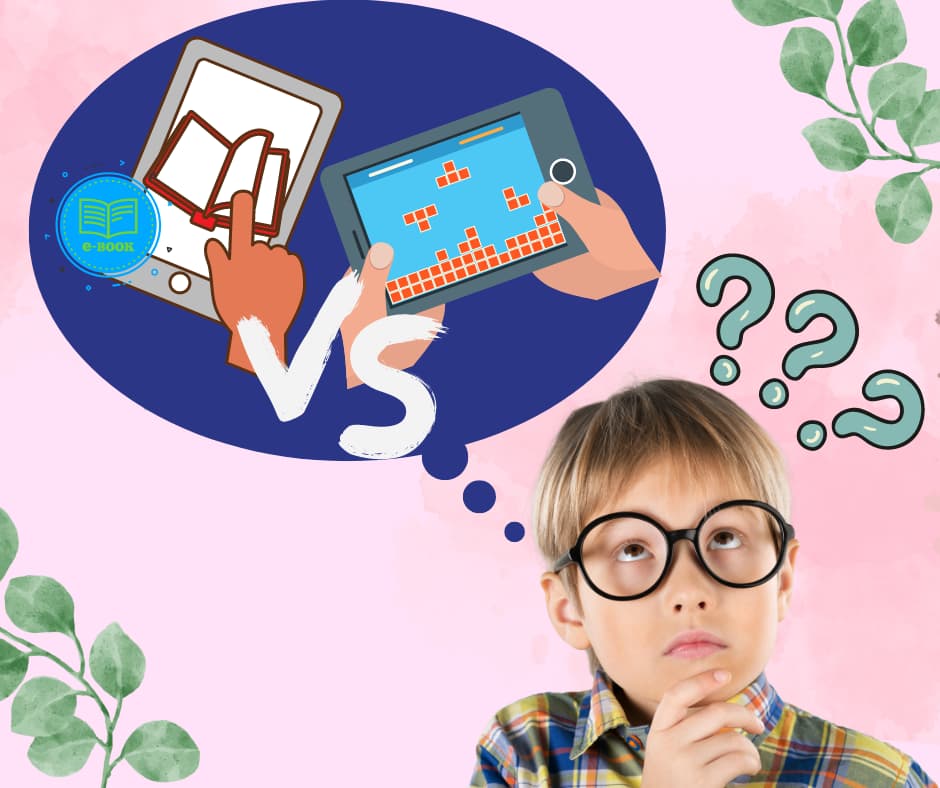 Now that you have prepared the basics, it is time to fill the tablet with fun apps, games, movies and more!
E-books for the Bookworms
The digital age has made it easy to carry hundreds of books within a Kindle Fire Tablet or Samsung Galaxy Tab. Your child can pick their favourites to download to read even without the internet. Audiobooks are also a great option for those that may get car sickness from reading.
Check out our top 4 recommendations for Android and iOS book apps.
Put their Minds to Work
Educational games are another fun way to keep your children entertained while developing their intelligence. We have curated some of our favourite apps for children in our blog post "Best Educational Apps for iPads And Tablets".
Use Movie Magic
Kids aged under seven years might prefer to watch entertaining cartoons or movies. But if you are on a flight or travelling through an area with a network issue, then streaming might not be possible.
The solution is to use SD cards! Tablets like Amazon Fire HD 10 Kids have dedicated slots for memory cards. Consider opting for more than 32GB of storage if you want more than one movie.
Check out our blog post, "Buying Guide to Memory Cards: Which Memory Card to Buy" to know more.
Game On!
There is a never-ending list of games you can get for tablets. We highly recommend games that work offline. Also consider multiplayer games, such as virtual air hockey or noughts and crosses, which your kids can enjoy together.
Singalong to a Road Trip Playlist
Too much screen time could strain their eyes, and so a good break could be listening to music. Your kids might not be satisfied with the radio or the playlist of your favourite tracks. So consider investing in a great pair of cute headphones or wireless earphones for your kids to enjoy their own music.
Karaoke apps are also a cool way for the whole family to have fun!
Explore Their Creativity
Ask them to snap pictures or capture videos of all the interesting things on their road trip. This is a great way for children to explore their surroundings.
You can also download some drawing apps or colouring book apps that help them be creative and artistic. A stylus pen can really help them bring their imagination to life.
Relaxation with Meditation
Meditation apps and other mindfulness apps can help them stay calm and feel relaxed. It could also be a group activity that the whole family can do together.
Long hours of sitting can be tiring. Many exercise apps come with video guides for exercises that can be done while travelling. Exercises will help get rid of fatigue and improve circulation in the body.
Remember to Set Rules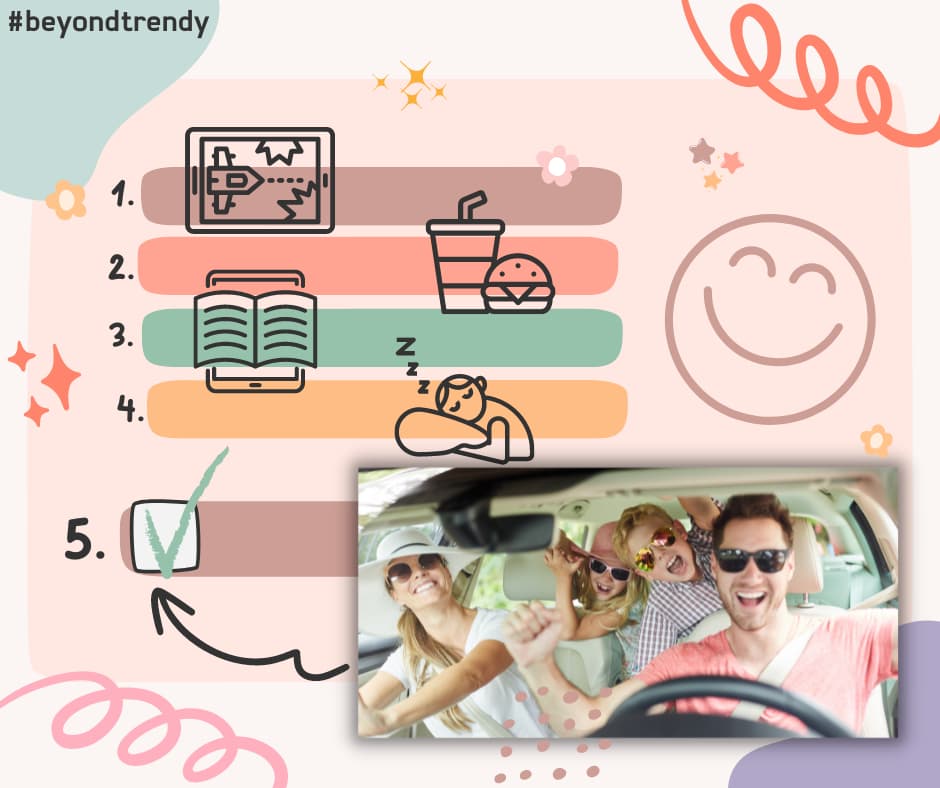 Too much screen time isn't a great idea. While tablets and iPads will save you from dealing with unnecessary fights and boredom, they are not the only way to keep your kids entertained.
We recommend that you set screen times, especially for younger kids under the age of three. Since these kids are in their developing stages, tablets should be your last resort. It is better for young children to have active play times rather than screen times. Sensory playbooks, toys and other appropriate items would be a better choice.
For older kids, you can try to cut down screen time by engaging your kids in games like guess the object or travel bingo games. These trips are also a great time for bonding with your children. With very few distractions in the way, use this time to connect with them and catch up on what you have been missing.
Remember, even with parental controls and other restrictions in place, some inappropriate content may slip through. It is important that you monitor what content your child is accessing and encourage good tablet habits.
Also, remember to take breaks on your travels whenever possible and stretch your bodies and breathe in some fresh air!
Teach Them Internet Safety
Here are a few tips on internet safety:
Educate your child on the importance of privacy and warn them about keeping their personal information, including passwords, addresses, and other information, private.

Cyberbullying is another risk that your child might be exposed to online while using their tablets. Make sure your kids can speak to you when they encounter online bullying. Also teaching them about cyberbullying risks will prevent them from becoming a cyberbully themselves.

As a parent, one of the worst fears of giving your child an internet-enabled tablet is online predators. Educating your kids about appropriate and inappropriate behaviour will help them steer clear of these individuals.

Today, no kid can be seen without a digital gadget. Teaching them responsible use of their tablets early on is an important step toward their safety.

Get Their Tablets Repaired Before the Trip
A cracked screen or a non-functioning audio port could just sour the mood. And on a long road trip, you do not want upset children throwing tantrums. And if your tablet has passed its 1-year guarantee period, then repair costs can be expensive.
You can trust the experts at MyTrendyPhone to have your iPads and tablets fully functioning and ready to use before the trip. Our affordable prices and expert service will put you at ease.
Choose our iPad Repair or Tablet Repair services by following these easy steps:
Order a repair online in our webshop

Send your damaged tablet to our address

Wait 2 to 5 business days for the repair

We will send you the tablet back as good as new

Our simplified process will allow you to focus on other things needed for your road trip!
Get Ready for the Best Trip Ever!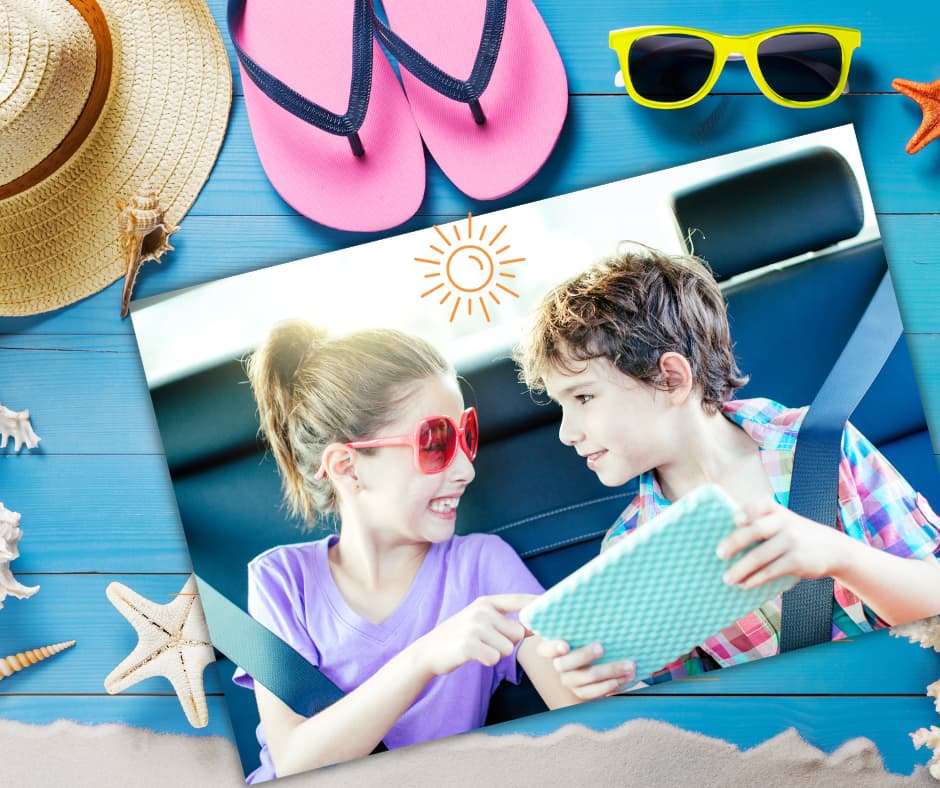 With your bags packed, the route set, and tablets jam-packed with fun for your kids, you are now ready to have the best trip ever!
Enhance the experience even more with fun and useful gadgets and devices that you can take on your travels. Whether you need drones or a poolside Bluetooth speaker, our variety and range of products will meet all your travel needs.
Why not have a chat with us and find out what other gadgets can make your trip a perfect one?