Browse a fantastic selection of ink cartridges and toners on this page and buy printer ink at the best price in the country. MyTrendyPhone has put together a wide range of colours and brands and has products for a wide range of models. Also, check out our practical projectors and maybe choose one - start your tour today and experience good customer service and lightning fast delivery!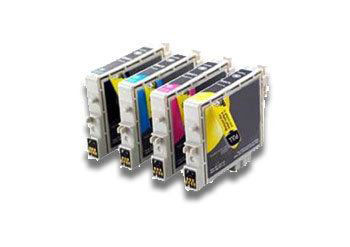 ink cartridges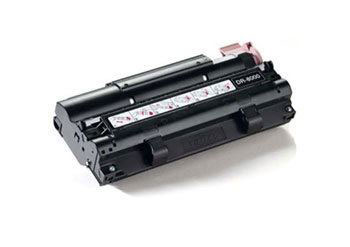 Laser Toner Cartridge
Discover a Vast Array of Ink Cartridges and Toners on MyTrendyPhone
Some might say that printers are outdated devices, but there's no denying the fact that we still use them on a daily basis both in our offices and at our respective homes. Even though we live in the age of e-book readers and tablets, a number of people worldwide still prefers to see various documents and texts on paper.
The first printing device appeared in 19th century, but it was the 1980s and line printers, dot matrix systems, etc. that started the printing trend. In 1984 came the first HP LaserJet, and the following year Apple's LaserWriter set off what's known as desktop publishing. In 1990, people were able to create their own brochures and fliers on their computers and print them out, and by the 2000s, printers had become a part of our everyday lives.
MyTrendyPhone can help you out if you're looking for a new printing device, as well as provide you with appropriate cartridges for them, from different popular brands. We have no doubt you'll find everything you need right here.
Get Ready to Print with MyTrendyPhone
In order to get something printed, your device needs either an ink cartridge or a laser toner to work. An ink cartridge is a part of an inkjet that contains the ink that is deposited onto paper during the printing process. A laser toner is a powder that is used in laser printers, as well as photocopiers, to create the text and images on paper.
Like we already mentioned—MyTrendyPhone offers a wide range of both, so if you need a refill for your device, then you've come to the right place!
Finding the Right Printer Ink Is Quick and Easy
We have two subcategories which will allow you to easily get to your desired products. Once you've picked out which of the two you need, a number of popular brands will appear on your screen. These include Canon, HP, Epson, Lexmark, Samsung, Xerox, Toshiba, Panasonic, etc.
From here, you can either click on the brand of your device and then from there choose the exact series, or you can use the navigation at the top of the page and choose your brand, then series, and finally the model of your printer. This will immediately take you to the ink or toner that you require.
Not only is our selection vast, but these refills come at really affordable prices, meaning that there's something for everyone out there. MyTrendyPhone is definitely the place to be, and we won't let your printer ever run out of ink!
Need a Piece of Advice? We're Here to Help!
Even though our website was designed in a way that makes searching for products easy, we understand that our customers can get a bit lost, especially if they don't know what exactly they wish to purchase. That's why we are here to help!
You can call us Monday through Friday, and even during weekends, to ask us anything related to our products or repairs on our site. If you have any technical questions, we'll be glad to answer them, too! After all, it is with your help that we keep on getting better and improving our service.
So, if you have any printer-related questions, give us a call, write or chat with us—we're waiting for you.